Aramex and Newbridge Pharmaceuticals: Five things that make this logistics and pharmaceutical deal one to watch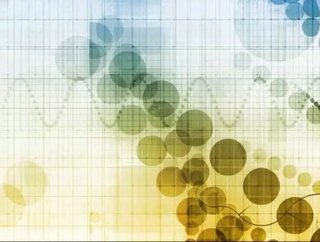 Leaders in the global provider of comprehensive logistics and transportation solutions, Aramex, has begun building new bridges – with NewBridge Ph...
Leaders in the global provider of comprehensive logistics and transportation solutions, Aramex, has begun building new bridges – with NewBridge Pharmaceuticals.
Aramex will provide logistic services for Newbridge, who licence and supply access to licenced FDA and EMA/European approved innovative medicines in the AfMET region (Africa, Middle East & Turkey).
Through the partnership, Aramex will manage the logistics of patient samples across any clinics and hospitals from the Middle East to the U.S for advanced clinical testing. The company will also provide temperature controlled storage and transformation of medication from various distribution hubs within the UK and Canada to Middle East and Africa healthcare facilities.
And if that wasn't enough – Aramex is also throwing in customs clearance, secondary packaging, labelling, vaulting and guarded transports too.
But here's a question, who are Aramex? What is Newbridge? And how is this deal going to make waves in the supply chain/health care market?
Here's five quick things about Aramex, Newbridge, and the people in charge
1 – Aramex: taking stock
Established in 1982, Aramex provides comprehensive logistics and transportation solutions to partners worldwide. In January 1997, Aramex made history by becoming the first Arab-based international company to trade its shares on the NASDAQ stock exchange. Just to be clear, the NASDAQ stock exchange is the second largest exchange in the world, just behind the New York Stock Exchange.
2 – Newbridge: the bee's knees
In June this year, Newbridge Pharmaceuticals signed an agreement with the Ministry of Health and Prevention in the UAE to provide treatment for up to 300 people suffering from Rheumatoid Arthritis (RA), absolutely free.  Figures have shown that a person suffering from RA can spend on average somewhere between Dh6,000 and D9,000 per month on treatment. RA is a growing concern for the UAE, with around 70,000 people living with debilitating autoimmune disease (such as RA).
3 – Leading by example
The CEO of Aramex, Hussein Hachem, is a man who knows the company from the inside out in every location. He started working at Aramex in 1991 as a management trainee, before making his way up the career ladder to become a General Manager in Kuwait and then again in Sri Lanka before becoming Vice President for Oman and UAE, CEO for GCC and stands as CEO for the Middle East and Africa. Hussein currently oversees the "Aramex it forward campaign", a social initiative designed to offer people the chance to move shipments to do so good, powered by each other and supported by Aramex. The initative aims to support social responsible causes such as Disaster Relief, Education & Youth Empowerment, Community Empowerment of the Environment.
4 – Newbridge CEO: putting pharmaceutical solutions on the map
Joseph W. Henein, the CEO and President of Newbridge Pharmaceuticals has an extensive and comprehensive understanding of the pharmaceutical market, which he brought with him to Newbridge since being announced as CEO in 2010. In his previous role as Managing Director of Wyeth for the Middle East and Africa, he led the company from strength to strength. Taking a structure of 150 employees and breathing new life into it and expanding to over 500 employees strong. Over the five-year period he was in charge, 2004-2009, Henein also so an increased revenue multi fold to around $450 million.  Newbridge started life with zero sales and a team of two, but Henein announced $US1.3million in 2012, only two years into the venture. By 2013 the company had expanded to more than 75 people and Henein also estimated that the company would be generating sales of around $120million between 2017-2018. With estimates of up to $200 million in sales come 2018, it's safe to say that Newbridge Pharmaceuticals is in safe hands.
5 – Both CEO's see this partnership as a huge step in the right direction for both companies
Mr Hachem said: "This collaboration is a testimony to our healthcare solutions which not only enable our healthcare customers to grow globally, but also provide access to quality healthcare service to citizens across our region. By working closely with NewBridge we are able to further penetrate the healthcare market, take advantage of the increased demand for logistics services in the pharmaceutical industry and better support people who require medicine and other pharmaceutical needs to be delivered to them effectively and efficiently. Not only are we proud to be a part of improving peoples' health in the region, but this partnership with NewBridge also attests to the quality and reliability of the logistics services that we provide."

And Mr Henein beamed: "We are dedicated to addressing the medical needs of our customers and this partnership allows us to reach more businesses and patients who rely on our full range of pharmaceutical services. Aramex also has a well-recognised brand, stable business and a leadership position in the region, making them an ideal partner for us to extend our reach in the market. The credibility and quality of their services makes them the best-suited business partner for the services we provide. We remain committed to servicing the Middle East and Africa and this partnership will allow us to serve more businesses and consumers who need critical medical attention in the region."
 
Supply Chain Digital's August issue is now live. 
Follow @SupplyChainD on Twitter.