Aramco forms International Maritimes Industries JV with industry partners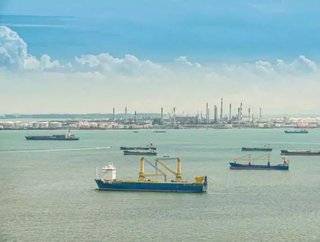 Saudi Aramco and its partners; Lamprell Plc, the National Shipping Company of Saudi Arabia (Bahri); and Hyundai Heavy Industries Co. Ltd. (HHI), have la...
Saudi Aramco and its partners; Lamprell Plc, the National Shipping Company of Saudi Arabia (Bahri); and Hyundai Heavy Industries Co. Ltd. (HHI), have launched an International Maritime Industries (IMI) joint venture.
When fully operational in 2022, this integrated maritime yard will be one of the largest full-service maritime facilities.
This new joint venture localises essential links for Saudi Aramco's supply chain related to offshore drilling and shipping activities, which will lead to optimised cost, reduced response times and improved agility for Saudi Aramco and its affiliates.
The nearly 12mn square-meter facility will be the largest in the region in terms of production capacity and scale offering an unprecedented mix of products and services.
This scope enables Saudi Aramco and its supply chain partners to meet their manufacturing and MRO requirements for offshore oil and gas rigs, offshore support vessels, and commercial vessels, including Very Large Crude Carriers (VLCC). The yard has an annual capacity to manufacture four offshore rigs, over 40 vessels including three VLCCs, and service over 260 maritime products.
"By meeting Saudi Aramco's offshore production and transport needs, International Maritime Industries will serve our strategic intent to become the world's foremost integrated energy and chemicals company," said Abdallah I. Al-Saadan, Chairman of the JV's Board of Managers and Saudi Aramco's Senior Vice President of Finance, Strategy & Development.
SEE ALSO:
"Its combination of technology, supply chain efficiencies and lifecycle partnership will create a world-class company that offers customers a keen competitive advantage."
He added: "What is unique about IMI is the powerful synergy of manufacturing and operational excellence delivered by four established global and regional entities in the energy and maritime industries. International Maritime Industries already has orders for more than 20 rigs and 52 ships over the next decade, demonstrating the trust of the JV partners in the Company's ability to produce quality, bespoke ships and rigs in line with national and global environmental requirements. This enables building an integrated supply chain that is localised and highly responsive."
The formal appointment of International Maritime Industries' senior executives was announced, including Fathi K. Al-Saleem as CEO.
Al-Saleem has more than 23 years' experience at Saudi Aramco and led the feasibility and commercial development stages of International Maritime Industries.
Initial production and service operations are expected to commence in 2019, with the facility reaching its full operational capacity by 2022. This initiative will contribute towards localising expertise related to the maritime industry and job creation in the Kingdom.