Apple volunteers for supply chain review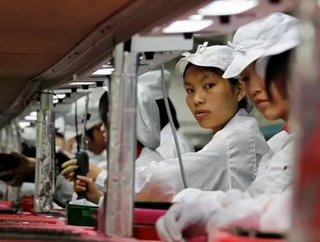 An independent review board called the Fair Labor Association will be reviewing Apples factory conditions at the companys request. The computing giant...
An independent review board called the Fair Labor Association will be reviewing Apple's factory conditions at the company's request.
The computing giant – under fire after recent reporting exposed to the general public sometimes brutal conditions for workers at the foundation of its supply chain in China – is in damage control mode.  The move for an independent review is intended to allay concerns and prove that, as Apple CEO Tim Cook has claimed: "We care about every worker in our worldwide supply chain."
Whether or not the review will bear fruit and change the dynamics of Apple's supply chain remains to be seen, but spin aside, it's at least an encouraging step.
SEE RELATED STORIES FROM THE WDM CONTENT NETWORK:
·         Apple supply chain under fire from Change.org protest
·         Homeland Security announces supply chain crisis plan
Click here to read the latest edition of Supply Chain Digital
At most, analysts predict that it could have a far-reaching influence on wider business practices, and potentially cause a cascade effect in the amelioration of conditions for factory workers worldwide.
For the workers affected by cynical management and hemmed in by unbearably tight restrictions to advancement, this is welcome news that could be a bellwether for things to come.
It's up to the public now to keep the pressure on Apple and hold the company to its promises about the standards it holds for its workforce.  They're words now, but they could be much more than that very soon.