Apple reportedly cuts fourth quarter iPad orders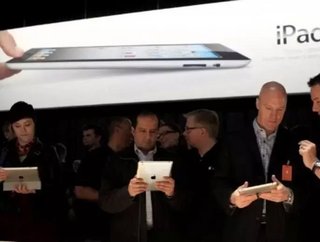 News continues to pour out of Apple concerning its supply chain and the iPad, and reportedly, its not good news for the companys suppliers. Apple is cu...
News continues to pour out of Apple concerning its supply chain and the iPad, and reportedly, it's not good news for the company's suppliers.
Apple is cutting orders to vendors for its tablet computers, which will have a negative effect on suppliers such as Hon Hai Precision Industry, according to JPMorgan Chase & Co.
Numerous Apple suppliers have said over the past two weeks that the company slashed its fourth quarter iPad order by approximately 25 percent, an unprecedented move, JPMorgan said. The tech company could drop its fourth quarter orders from 17 million in the third quarter to 13 million.
JPMorgan U.S. analyst Mark Moskowitz, who works extensively with Apple, did not lower his projection of 10.9 to 12 million iPad shipments in the third and fourth quarters following the supply chain adjustments.
SEE OTHER TOP APPLE STORIES IN THE SUPPLY CHAIN DIGITAL CONTENT NETWORK
Apple ramps up supply chain for iPhone 5 release
Apple supply chain blasted in China
Check out September's issue of Supply Chain Digital here!
Taipei-based industry analyst Wanli Wang of RBS Asia Ltd. thinks the reduced Apple iPad orders could be the case of a weakening demand in Europe due to uncertain economic conditions.
"It's back to reality," Wang said. "Not it seems even for Apple, due to the market situation, we need to be conservative."
There has been no confirmation from Apple that it is reducing its fourth quarter order totals, but the scare was enough for the company to fall 2 percent on the Nasdaq Stock Market this morning.
Despite the concerns over Apple's supply chain management, the company still accounts for close to 75 percent of tablet computer sales this year, dominating the marketplace.