Apple & Microsoft: Facing Supply Chain Constraints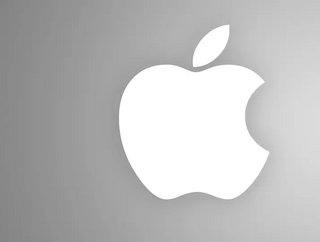 As shortages continue to hamper production, demand for consumer technologies has spiked. Can Apple and Microsoft keep up?
In their Q2 earnings calls, Apple and Microsoft emphasised the ongoing tug-of-war between high demand for consumer tech and short supplies of components. They almost can't make new phones, computers, and gadgets fast enough. Now, that's usually a good problem. When demand spikes, companies can scale up their operations and hire more factory workers. But in this case, we're facing rare earth metals shortages and global shipping delays—which are much harder to fix with the snap of your fingers. 
Part 1: Apple 
'Even some of the largest, best-supplied companies can no longer sidestep the semiconductor crisis', said Tim Higgins, Yoko Kubota, and Yang Jie in the Wall Street Journal. This fall, Apple will announce its iPhone 13, brand-new MacBook Pro designs, iPads, and AirPods, plus its usual odds and ends. It cautioned its investors that the supply chain delays could cut into profits, as Apple is still paying more than it wants to for shipping and freight. We'll have to see if the company takes a page from Tesla's playbook—figuring out ways to replace semiconductors with microprocessors or other more available components. 
As of yet, Tim Cook says that the company is taking the issues 'one quarter at a time'. That's really the only strategy. Certainly, one can imagine how frustrating this is for companies used to being in control of their operations. But global supply chain systems have grown so complex that now, they depend on hundreds of small and distributed suppliers. Not all have Apple's resources. And not all will find a way to recover before the end of 2021. 
Part 2: Microsoft 
CFO Amy Hood explained that the company expects its revenue to 'decline in the low teens' as it works through supply chain challenges. This is representative of a larger industry problem. In the Independent, Cisco CEO Chuck Robbins added that most companies were initially unprepared for the spike in demand. 'Semiconductors go in virtually everything', he said. 'When COVID hit, we thought demand would decline. But we saw the opposite'. 
Robbins is exactly right. Demand is sky-high. Microsoft's revenue increased 9%, or US$1.2bn, while Apple's Mac set a Q2 record of US$8.2bn—a rise of 16%. Great numbers, no? Still, both companies warn of supply chain constraint aftereffects. Microsoft's Surface revenue dropped 20%, and Apple's CFO Luca Maestri told investors that the situation will get worse before it gets better. The upshot: supply chains may slowly recover. But according to Maestri, constraints during the September quarter will likely outpace what we faced in June.