AP Moller-Maersk strikes $3.6bn Asia warehouses deal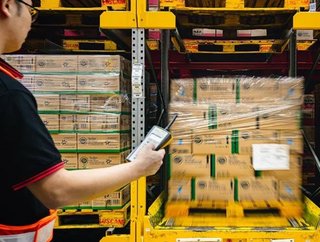 World's biggest container line AP Moller-Maersk is buying Asian warehouse specialist for $3.6 billion, as it targets more profitable land-based logistics
The world's biggest container line AP Moller-Maersk is buying an Asian warehouse specialist in a deal worth US$3.6bn. 
The move is designed to help shift the focus of its operations from its traditional sea-container business to more profitable land-based logistics. Copenhagen-based Maersk currently transports a fifth of the world's containers at sea. 
Moller-Maersk CEO Soren Skou said: "The deal represents "a big bet on Asia. It means we can also help our clients service the Asian market, which is where growth will be in the future. 
Moller-Maersk switches focus from sea to land
"We are on a journey away from container line sailing with containers from Hong Kong to Rotterdam to being a logistics company delivering solutions that enable our clients to get all the way from where goods are produced to where consumers are."
Following the purchase, Maersk will gain an extra 10,000 employees, as well as 200 warehouses in 14 countries. It is expected that the company will also boost its annual logistics and services business by around US$1bn.
The deal comes at a time Maersk is making record profits from a significant increase in freight rates. The price for transporting containers has risen as bottlenecks in the global supply chain have effectively removed around 15% of the world's shipping capacity. Maersk is set to return net income of $17 billion for 2021 - six times its results for 2020, according to analyst estimates.
The acquisition excludes LF's freight-forwarding unit, which will remain with the owners. Maersk has previously said it won't pursue freight forwarders, but would instead focus acquisitions on companies with logistics assets or specialized technology.
The transaction is expected to close in 2022, pending regulatory approvals.