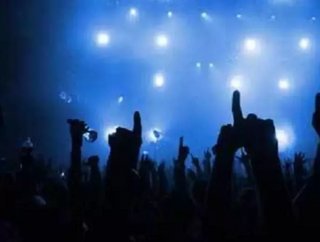 Click here to read this article in the magazine edition! We love rock stars for being explosive and unpredictable, so the story about Van Halens David...
Click here to read this article in the magazine edition!
We love rock stars for being explosive and unpredictable, so the story about Van Halen's David Lee Roth trashing his dressing room over brown M&M's is a much-cherished lark to all us fans.
For the sake of badass rock star cred, it would have been nice if he'd done it because he was blitzed, or trying to impress a groupie, or bowled over by the music. After all, for the fans, that's what the spirit of rock and roll is all about.
Well, it is – to those of us who've never had to put on a rock show. But to Van Halen, that's the business they had to carry out every night – and with the most elaborate sound and lighting set-up in concert history.
It wasn't easy. Nobody had ever done a show on that scale before. Speakers and lights for a Van Halen show were so large that in many instances the concert halls had to make special accommodations for loading and unloading them. And if it wasn't all done correctly, stages could collapse, and people could die. Accidents like that happened then; they happen now.
The band provided precise directions to hall managers for its shows. But after many mistakes occurred, Roth became convinced that they were going unread.
So he inserted the brown M&M's rider into the middle of the contract. That way, if he reached the dressing room for the show and found the candy there, he would know the directions hadn't been read, and would conclude that he, his band-mates, and the audience might be in danger. That's when he'd start trashing the dressing room – to send the message that Van Halen's shows absolutely had to go off without a hitch.
Being a rock star and not a supply chain manager, Roth didn't bother revealing the truth: that the brown M&M's weren't about the spirit of rock and roll at all – they were about the spirit of logistics. But as he put it, "Who am I to get in the way of a good rumor?"
MAKE OR BREAK
With so many moving parts, musicians and their support staff need to know that things will run smoothly. And it's not just about safety, although that's always the overriding issue. It's also about giving the fans what they want – no matter what it takes.
"Traveling and doing show after show on a big concert tour can be grueling," says veteran lighting designer Michael Hall, who has illuminated the likes of Sammy Hagar and Neil Diamond over the course of a long career in the business. "You get up at 8 am and finish loading the last truck at 2 am. After a shower, you're in bed by 3 am to start all over at 8 am."
It's a rock and roll lifestyle that doesn't seem to leave much time for…well, a rock and roll lifestyle. "Usually, a band can set up within an hour with an existing stage and lights, including sound checks," says guitarist Barry Canter of the venerable SoCal rock outfit The Scott West Band. "But it can take much longer if a stage has to be assembled, or a sound system has to be configured, or stage lights have to be placed." For Van Halen, the eight-hour-plus concert set-up invariably ran into union golden time.
There are things musicians can do to make a show run smoothly – Canter emphasizes "no long breaks between songs" to keep the energy high. But fundamentally, a rock show is a group effort, and you need to know you can count on the venue. Brown M&M's and trashed dressing rooms aside, "it's important to be respectful to the establishment's personnel. They can make or break your show."
'I LOVE FEEDBACK'
It's the long-suffering tour manager who's responsible for making sure all the pieces come together. That means dealing not only with the fans and the staff, but also with rock musicians – people who aren't always easy (or eager) to please.
"I once asked a tour manager what he would do if he didn't have this job," recalls Hall wryly. "He said teach kindergarten."
Since there's so much pressure on the performers to drive the show, they can be especially edgy about technical problems – and not just big safety issues. A poor sound check or a shoddy lighting set-up can mean a bad day for everyone – courtesy of the most famous person in the room.
Tech crews have learned ways to deal with tantrums from their overpaid wards. "One of my favorite sayings in the business is from a famous lighting designer who said that if he wrote a book he'd call it I Love Feedback," says Hall. "His point was that if there was a bit of feedback during the show, it would usually override any other complaints. Most likely the artist would just forget about lighting mistakes."
"It worked for Madonna," he adds with a grin.
ROCK ON
Whatever goes into making a show work, to all the people involved, it's worth it. There's nothing more thrilling or more immediate than the experience of a rock show. And despite the long hours and the wonky hierarchies that go into the logistics, once the music starts, everybody's in it together.
"You get an immediate response," says Canter to describe the rush of performance. "Hopefully," he adds slyly, "approval."
It's the stars who get to experience the horde of fans screaming their approval come show-time. The rest of the staff, as Hall puts it, "are all covering our butts" to make sure the fans can hear and see their heroes shine.
So just this once, to the crew – all the sound engineers, lighting designers, and tour managers who make the light bright and the sound pound: Rock on. You deserve all the brown M&M's you can eat.