Alibaba set to push back IPO until September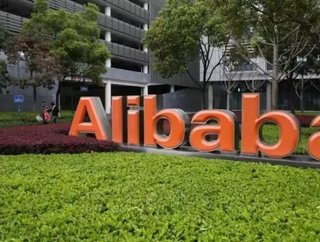 Alibaba Group, the Chinese firm run by billionaire Jack Ma, will wait until September to conduct its United States initial public offering, according to...
Alibaba Group, the Chinese firm run by billionaire Jack Ma, will wait until September to conduct its United States initial public offering, according to Supply Chain Digital sources.
The e-commerce giant had been targeting a debut early next month which would mean its executives would have to travel to meet investors soon, but it is still seeking regulatory approval of its prospectus.
The company is now seeking to avoid rushing the deal as it continues talks with the Securities and Exchange Commission.
Alibaba has been on an acquisition spree, adding stakes in logistics, media and retail companies which might in turn be slowing down the approval process said Max Wolff, an independent analyst.
Regulators have also had to consider the group's unique governance model and that like other Chinese internet companies it relies on a legal structure that could potentially be invalidated.
Wolff said: "It was probably doable to get it out in August, but ambitious. They have been on an acquisition super streak though and that's much less positive for speed."
The company may price its offer about 22 per cent below analyst valuations, according to a survey of estimates, a move that could avoid repeating the listing flop of Facebook.
The Hangzhou-based firm may set the offering value at US$154 billion, according to the average estimate of analysts, who see the company's post-listing valuation at US$198 billion.
Alibaba was expecting to receive another round of comments from the SEC by July 25, and planned to proceed with the roadshow shortly thereafter, a person said this week.
The delay did not reflect any problems with the SEC's review process, the person familiar with the latest developments said on Thursday.
The mostly minor revisions made to the Chinese firm's offering document so far are a sign that the SEC; the principal regulatory hurdle Alibaba must clear before raising about US$20 billion, will approve the sale. Alibaba has amended its prospectus three times since it was first filed in May.
Alibaba's offering may be the biggest in US history when it lists on the New York Stock Exchange as the company attracts investors keen to tap into the surging Chinese economy and the world's biggest pool of internet users.
The most recent amendment gave a partnership of 27 executives that governs Alibaba a stronger grip over the company, allowing it in certain cases to appoint directors without seeking shareholder approval.
Alibaba's goal had been to get a deal done before a summer lull that begins next month, when many fund managers leave for holidays and trading volumes in the US slump.
To complete the deal in that short timeframe, Alibaba had discussed the option of dividing its management team up in order to conduct simultaneous investor meetings across the globe.
The share sale will give US internet giant Yahoo - which owns a 23 per cent stake of Alibaba - the ability to exit part of its investment.