Air, rail, sea and road freight logistics news round-up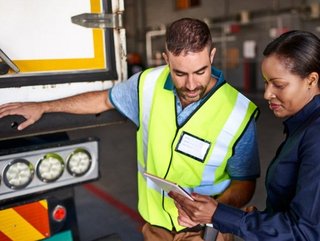 Maersk withdraws from ICS over net zero progress; Deutsche Bahn to transport trapped Ukrainian grain; Biden forms panel to avert US rail freight strike
Maersk withdraws from ICS over net zero progress
Maersk has withdrawn from shipping's largest lobby group, saying it's unhappy with progress being made on the drive to net zero, reports the Danish media organisation Finans.
For more than ten years, Maersk has been represented on the board of the International Chamber of Shipping (ICS), a body that seeks to further carriers' political interests among key political institutions such as the European Union EU and the UN.
But Maersk says the ICS is lagging behind on green transition strategies, and says it now plans "to focus our efforts elsewhere with more forward-looking trade organisations".
"We scrutinise our memberships once a year to ensure the trade organisations of which we are members lobby in accordance with targets of the Paris Agreement and other crucial issues," a Maersk spokesperson told Finans. "Consequently, we assess if their approach and efforts reflect our attitudes and values.
The London-based ICS has a history stretching back over a century, and represents 80% of the commercial merchant fleet.
Deutsche Bahn to move 20mn tonnes of Ukrainian grain
The world's largest rail company, Deutsche Bahn (DB), is planning to rail-freight 20 million tonnes of grain from Ukraine to German ports, reports RailFreight.com. The grain is currently stuck at the Ukrainian port of Odesa.
DB says it will use its humanitarian aid rail network to create a "grain bridge" to transport Ukrainian grain to the ports of Rostock, Hamburg, and Brake.
"We already run several trains a day with grain through Europe to various seaports with our European DB Cargo subsidiaries in Poland and Romania," a DB spokesperson told RailFreight.com. "The aim is to expand these agricultural exports".
Oliver Luksic, German Ministry of Digital Affairs and Transport, and Dr. Sigrid Evelyn Nikutta, CEO of DB Cargo, are expected to head the project.
Rail companies other than DB are also looking to help distribute Ukrainian grain, with Austria-based rail ÖBB Rail Cargo Group launching the GrainLane initiative. GrainLane aims at connecting Ukrainian grain producers with customers and logistics providers.
Biden forms emergency panel to avert rail freight strike
US President Joe Biden has created a Presidential Emergency Board (PEB) to resolve ongoing disputes between freight rail carriers and unions.
"The PEB will provide a structure for workers and management to resolve their disagreements," the White House said in a statement."
Biden's move comes with labour talks affecting new contracts for an estimated 115,000 rail workers, and follows an intervention from the US Chamber of Commerce.
President Biden said the goal is to "keep America's freight rail system running without disruption".
"Averting a nationwide railroad strike is key, as this threatens to have a devastating effect on US supply chains, said the Chamber's President, Suzanne Clark.
Labour and employment arbitration specialist Ira F. Jaffe will chair the PEB. Joining him will be Boston College Professor David Twomey, who has helped resolve previous major labour disputes in the rail and airline sectors.
Air freight rates 'will remain high', warns logistics expert
Air freight transportation rates are expected to remain above pre-pandemic levels, despite recent slowdowns in demand, reports Air Cargo News.
The insight comes from Brian Bourke, Chief Growth Officer with retail and ecommerce logistics provider, Seko Logistics.
Bourke cites rising inventory levels and inflation as the cause of the slowdown, as well as a return of spending on services as opposed to goods in certain sectors.
But he added that he expected the industry to experience "a peak season this year" and he pointed out volumes were "still ahead of pre-pandemic levels and supply chain disruption continues".
He told Air Cargo News: "Predictability has disappeared post-pandemic, and we don't see it coming back. Volumes are down, but this is what we used to call slack season.
"It seems apocalyptic, because it's the first time in a few years we're seeing a decrease in volume, but trade remains strong and volumes are still high. We expect a peak season, albeit a very muted one."
Bourke added that, despite a slowdown in demand compared with the past two years, air freight rates are likely to stay "at an elevated level due to supply chain disruption caused by labour shortages, possible Covid restrictions, capacity shortages, the war in Ukraine and ongoing port/airport congestion".
Bourke advised shippers to "take this into consideration" as they consider next year's budgets.