Air freight downturn causes fall in FedEx's forecasts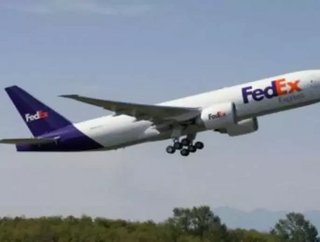 Follow @WDMEllaCopeland Global shipping company FedEx announced cuts to its 2013 profit forecast on Tuesday, issuing a warning about the declining glo...
Global shipping company FedEx announced cuts to its 2013 profit forecast on Tuesday, issuing a warning about the declining global economy.
FedEx, the world's second largest package delivery company, announced a fall in their net income for the first quarter, which has fallen by one percent over the last year, and warned that earnings could slide as much as six percent for the year.
The company blamed the decline on an increase in the use of Ocean freight and less expensive shipping methods, as cost-cutting demands mean customers are choosing the cheaper method of transport. More energy-intensive methods such as shipping by air are being constrained by the rising price of jet fuel, which pushes prices up for the end consumer.
SEE RECENT STORIES FROM THE WDM CONTENT NETWORK:
"As we announced on September 4, weakness in the global economy constrained revenue growth at FedEx Express during our first quarter and affected our earnings," said Frederick W. Smith, FedEx Corp. chairman, president and chief executive officer.  "Meanwhile, our FedEx Ground and FedEx Freight segments performed well, with both improving their year-over-year operating margins.  We are taking further actions to reduce costs and adjust our networks to match current and anticipated shipment volumes."
The company are now planning to remove a "significant amount of cost" out of it's Express air freight operation, according to reports. The FedEx express sector's earnings fell by 28 percent along with a fall of five percent for US package deliveries. It is believed that much of the decline is due to a single customer – which FedEx did not name – shifting from express shipments to ground.
Overall, FedEx expects a share profit of $6.20 to $6.60 for the current fiscal year ending in May. FedEx is not the only courier to experience a fall in shares, as their larger rival United Parcel Service (UPS) dipped 0.9 percent, compared to a 2.6 percent drop for FedEx. The difference in the effect on the two companies' could be attributed to FedEx's larger focus on air freight, compared to UPS's focus on trucking.
In an announcement on the same day, FedEx released a notice of increased shipping rates for FedEx express, which will rise by a net average of 3.9 percent for domestic, import and export services from the US. These charges will come into place as of January 7th 2013, and will be partially offset by adjusting the threshold at which the fuel surcharge begins. This will reduce the surcharge by two percent.