AEB unveils new Time Slot Management Solution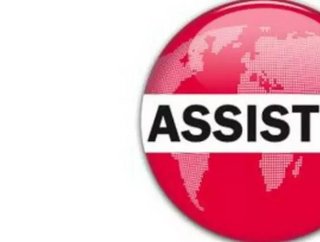 Follow @Ella_Copeland Supply chain management software developer AEB has announced the release of its new "Time Slot Management" software a...
Supply chain management software developer AEB has announced the release of its new "Time Slot Management" software application as part of the ASSIST4 Visibility & Collaboration Platform.
Time Slot Management enables fully integrated planning of transport activities including loading/unloading, shipping, and storage workflows. This in turn leads to more consistent use of loading dock capacities, shorter loading times, and better overall efficiency in logistics.
Part of the ASSIST4 logistics suite, AEB's Time Slot Management solution facilitates the planning of loading dock activities and minimises wait times. According to the developers, ASSIST4 is unique due to the software's ability to monitor and control the shipping, goods receipt, and warehouse processes.
 SEE RECENT STORIES FROM THE WDM CONTENT NETWORK:
Emirates launch new flights to South Australia
Transportation Workers to set Global Agenda in Toronto
The world's largest containership begins its maiden voyage
In an online statement, the company explained: 'Time Slot Management not only optimises loading and unloading, but synchronises these steps with the relevant intralogistical processes. If for example a shipment has been picked and is ready for dispatch, ASSIST4 Transport & Freight Management and Warehouse Management can work together with Time Slot Management to organise the staging areas in the goods issue area of the warehouse, and coordinate the loading dock time slots.
Once the truck has arrived with the goods, ASSIST4 shows at a glance which vehicle is waiting at which loading dock. Comprehensive reporting features help to assess wait times and capacities at the loading docks and the on-time performance of carriers.
Claire Umney, General Manager of AEB International, said: "AEB's real strength is our end-to-end IT support of all logistics processes within a single supply chain management suite. Our Time Slot Management optimises traffic at the loading docks, and, combined with the ASSIST4 solutions Warehouse Management and Transport & Freight Management, provides smooth processes across the entire logistics chain."