AEB tracks the evolution of online tracking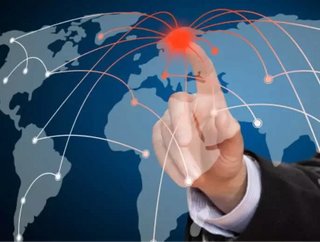 Written by Phil Lavin (pictured right), Sales Manager, AEB International The procurement and fulfilment networks of global trading companies are becom...
Written by Phil Lavin (pictured right), Sales Manager, AEB International
The procurement and fulfilment networks of global trading companies are becoming increasingly complex.
Today it's not just multinational corporations who manage global supply chains - there are hardly any medium-sized businesses left, which don't have customers or suppliers in Asia, the U.S. and Latin America. Additional challenges arise through continuously increasing numbers of supply chain partners, complex distribution channels and diverse product portfolios, as well as higher market standards and customer expectations regarding on-time deliveries and quality of service.
Based on this complexity, online tracking now goes far beyond the 'track and trace' of a decade ago. It's no longer about simply tracking a shipment from the point of pick-up to the point of delivery, but about achieving visibility throughout the entire supply chain, providing transparency of orders in demand, production, transit, customs clearance, stock, and overall order fulfilment, while monitoring all individual process steps and making the data available to all relevant supply chain partners.
Increasing complexity
Recent years have seen a strong increase in online orders, as well as an increase in global shipping, home deliveries and the number of returns which need to be processed. The new processes stemming from increased e-commerce traffic, international returns management and multi-channel distribution networks have added to the overall complexity and challenge to keep track.
All supply chain partners benefit from full transparency of the physical flow of goods from procurement to fulfilment. The foundation for achieving such comprehensive transparency is the use of a common visibility platform by all relevant partners. And that's exactly where the challenges start: firstly, the required system must provide convenient access for all supply chain partners; and secondly, all partners must be willing to use it and support the process.
End-to-end overview of all supply chain processes and events requires a powerful solution that provides transparency of all resources, capacities and inventories, and standardises and simplifies the information exchange between all parties. Generally, the benefits of visibility platforms increase with the number of partners and processes to be integrated.
The overall integration of supply chain partners not only requires the connection of different IT systems, but also the close collaboration of stakeholders, project members and system users from different companies, departments, and locations. It's crucial to include all partners in the implementation process because each business organises its logistics processes in different ways.
An airfreight forwarding agent for example has entirely different shipping processes than an electronics manufacturer. That's why it is essential to choose the right strategy for data exchange between supply chain partners when implementing such overarching visibility platforms. IT supported data exchanges are the basis for overcoming company and network boundaries and achieving comprehensive visibility and end-to-end online order tracking capabilities.
Not quite there yet
Currently, the most common methods for secure data exchanges between parties are access to Web services and secure file transfer protocols (SFTP). Those looking to reduce both initial implementation efforts as well as maintenance efforts will opt for the deployment of widely accepted and commonly used standards for electronic messages such as EDIFACT, ANSI ASC X12 or XML.
Unfortunately, a uniform standard for the exchange of information along the supply chain has not been enforced (yet), so proprietary and regional preferences continue to determine the individual choice. This creates another requirement for overarching visibility solutions, because the system must be capable of facilitating the different messaging options and act as 'interpreter' to integrate data from different sources and formats, and make it centrally available to all partners.
To implement the actual tracking part of such visibility solutions, the scope of the required transparency must be determined and all relevant processes must be mapped within the software - including appropriate milestones.
What is needed
Together, supply chain milestones and transport transit times define what is known as 'event chain', which forms the basis for general tracking, proactive monitoring, automated notifications and overall performance control. The software should be flexible and support monitoring of all applicable business objects, e.g. orders and order items, delivery notes and line items, direct shipments and consolidations, cartons and containers, vessels and aircrafts.
Deviations from the plan should result in automated discrepancy alerts with flexible delivery options like email or text messages. These real-time updates enable supply chain managers not only to keep an 'online eye' on the performance, but also to intervene at the right time to avoid delays or adjust work force deployment. 
Additional benefits can be achieved  by implementing a visibility solution that is part of a comprehensive supply chain management suite, which manages the operational processes including order, warehouse, transport and freight management, and customs clearance and compliance procedures.
This not only enables seamless data integration within the visibility software, but also provides comprehensive performance management and evaluation options to continuously improve supply chain performance.