Advanced Supply Chain Group: customer-centricity the key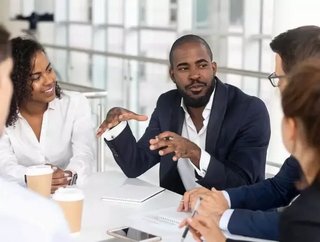 Supply Chain Digital speaks with Ben Balfour is Commercial Director at global logistics company, Advanced Supply Chain Group (ASCG), to find out more ab...
Supply Chain Digital speaks with Ben Balfour is Commercial Director at global logistics company, Advanced Supply Chain Group (ASCG), to find out more about his company's operations. 
Balfour has over 25 years' experience working with companies to create supply chain solutions that optimise stock inventory management, improve efficiencies and minimise margin dilution.
Could you tell us a little bit about your company and your role?
ASCG has its headquarters in West Yorkshire and operates nationally and internationally within the logistics and supply chain sector. The company was founded in 1997 and always strives to be better, faster and cheaper than the competition.
Our Group consists of more than 1,500 colleagues, with sites across the UK, Europe, the Middle East and Far East, as well as global trade partners. We work with a wide-range of omnichannel retailers, delivering technology driven, often bespoke, supply chain solutions. These enable us to streamline processes, enhance stock visibility and tracking, and improve reverse logistics functions to maximise sales and reduce margin dilution.  
As the Commercial Director, a lot of my focus is on driving and supporting our ambitious growth targets. I am responsible for looking at opportunities to expand internationally, a strategy that involves a combination of opening new sites and establishing trade partnerships. My other key responsibility includes our global marketing strategy and ensuring this consistently communicates key messages about developing bespoke technology and having a great team of talented people.
What are the current trends within your industry?
Two of the biggest trends affecting supply chains are the increases in consumers returning goods to retailers and shoppable social media. These two trends are very closely linked and are causing retailers to start prioritising consumers over cost when it comes to developing supply chain strategies.
E-commerce customers sending products back to retailers isn't new. What is new is that a growing number of goods are purchased with the expectation that at least a proportion will be returned.
Consumers actively think about the items they might send back when they make an online purchase. For example, shoppers will buy multiple different variations of the same item. They want to try different sizes, called bracketing, and colours to see how they look and fit when worn, versus how they appear on the screens of their laptops, tablets and smart phones. Similarly, they might purchase a series of product options, wanting to physically see and touch them, before they decide which one to keep and which one to return.
This trend of returning is certain to grow further because of an evolution in social media. Products have long been advertised by retailers and brands on platforms like Facebook and Instagram. However, social media is now becoming shoppable and we are now seeing developments which make it easier for consumers to buy directly in-platform.
To better understand the impact of these trends, we conducted research of 2,000 online shoppers. This showed that shoppable social media will lead to 34% of consumers making more impulse purchases, causing a fifth of all online shoppers to send more of their purchases back. 
It's because of these changing buying habits that supply chain strategies are being developed with a consumer-first and cost-second approach. Retailers are increasingly viewing returns are part of the sales journey and there's growing understanding that reverse logistics needs to better serve the interests of consumers to drive satisfaction, which leads to brand loyalty and repeat sales.
SEE ALSO:
What makes your company competitive?
We've long-championed the need for investment in innovation. We spend around £1mn each year on software development – an investment that will grow with the business.
This approach means that ASCG doesn't offer standard, off-the-shelf supply chain solutions. Instead, we develop our own supply chain technology and software based on what our customers want and need, rather than what they can have because it's already available. This is a real point of difference and enables retailers to put consumers – their customers – at the heart of supply chain management.
It helps retailers to keep pace with the rapid and constant advancements in e-commerce, and to satisfy consumer demand for faster, more convenient, cheaper and seamless online shopping experiences and deliveries.
What innovations has your company been developing during 2019?
We have continued to focus on developing data rich reverse logistics software. This enhances the opportunity for retailers to mine highly valuable business intelligence and data analysis to make informed - and ultimately more effective - commercial decisions to maximise residual value from their returns. For example, analysing the flow of goods in and out of the business will identify the buying habits of consumers, equipping retailers with information to allow them to better plan for future seasons and trends such as Black Friday and Cyber Monday.
Beyond technology and software, we are continuing to innovate in talent recruitment and retention. The logistics sector is so excited by the opportunities of Artificial Intelligence (AI) and automation, that the importance of people and human intelligence can be easily overlooked. We are focusing on supporting employees through a range of initiatives including healthy eating and the provision of free fruit baskets at all sites, creating employment opportunities for disabled people within local communities and enhancing internal communications to better involve and engage employees in how we are growing as a business. 
What are your predictions for the industry in 2020?
When thinking about the year ahead, Brexit can't be ignored. However, I don't want to dwell on this too much as it has been covered extensively. I do think we will start to see progress in terms of clarity around what the UK's departure from the EU means for the movement of goods across the continent.
Brexit aside, I think we will see less demonisation of returns and supply chains becoming leaner and greener.
Returns have previously been heavily attacked and described in some quarters as a disease or plague attacking profit margins. Retailers are starting to embrace returns, realising that effective reverse logistics strategies can not only address margin dilution, but also create real competitive advantage.
Sustainability has been a hot topic throughout 2019 and will remain so next year. This creates challenges and opportunities for retailers and supply chain operators. Our research of 2,000 online shoppers showed that while there is a preference for 'greener' e-commerce, consumers are still more influenced by cost and convenience. 43% of consumers are more likely to shop with retailers offering 'greener' returns services, but only 23% are willing to pay for this. This trend will see retailers investing in leaner and greener supply chains to cost-effectively deliver more sustainable services.
Is there any exciting news you'd like to share with our readers at Supply Chain Digital?
We are continuing to develop new trade partnerships internationally and are looking at new sites in both the UK and around the globe. This will see us further grow both our team and services throughout 2020.
For more information on all topics for Procurement, Supply Chain & Logistics - please take a look at the latest edition of Supply Chain Digital magazine.