Addressing future demand levels now – a crucial differentiator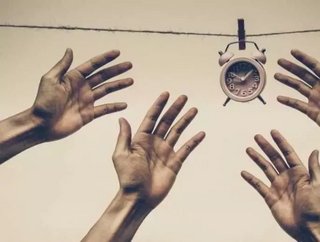 Wholesale supply chain capacity has fast become critical to maintaining a competitive edgein meeting the current demands of buyers. However, demand is a...
Wholesale supply chain capacity has fast become critical to maintaining a competitive edge in meeting the current demands of buyers. However, demand is always subject to change and only the most responsive and integrated vendor teams are able to meet this head on.
Increased variation in what buyers require at a given time means it is no longer sufficient to rely on traditional baseline ordering patterns. Meeting demand on a more consistent basis therefore requires complex stock management systems, building and maintaining key relationships throughout the supply chain and a review of the triggers that influence buying behaviour. Recent years have seen a concerted focus on suppliers adopting more products lines – both in terms of volume and variation – in order to react quickly to the demands of buyers, which can often come at a moment's notice.    
However, consolidated product offerings should only be part of a major drive to improve the efficiency of a supplier's infrastructure if demand is to be met far into the future.  Part of this comes from suppliers ensuring they have a robust and responsive pool of vendors to source from.  It is therefore key to have a secondary and even a tertiary option for sourcing in place on an ongoing basis if a last minute delivery failure is to be quickly resolved. Without this in place, it is almost impossible to provide an attractive ongoing solution for buyers.
Beyond this, suppliers need to appreciate the particular way a buyer likes to operate and map their service around this. However, larger customers ideally need to be engaged at the beginning of the relationship to allow account teams to identify historic demand patterns and really get a deep understanding of their buyer operations and customers, in order to anticipate future needs without being prompted.  
Internal relationships are also key to efficient service and delivery where fast-moving demand is concerned. Sales and operations teams are naturally closer to the customer in terms of what is required 'right now' but also in terms of picking up on future developments for the buyer. The degree to which these teams communicate with the supply chain side of a vendor's business can therefore make or break the ongoing service provided.   Those teams that regularly collaborate to review the products that customers require on an ongoing basis are naturally in a much more agile position than they otherwise would be, when it comes to satisfying current and future requirements.
This then needs to feed into a more official review to establish when and how specific products will be required, thereby allowing the supply chain team to fulfil the customer requirements for a given period. Key to making this work is seeing it as an essential component of retaining customers, instead of merely a box ticking exercise.  Those that fail to take this stage seriously risk losing long-standing customers for reasons that could have been avoided if the right kind of efforts had been made originally.
Change is now a constant state of play where all businesses are concerned. Gone are the days of gradual change, where suppliers could be confident of year-on-year demand levels without micro managing their buyers needs – remaining complacent about this leads to lost business and reputation. Suppliers that anticipate demand through a combination of market / product insight, customer relationships, and a robust inventory forecasting system are therefore in the most competitive and sustained position possible.
Stay Connected! Follow @SupplyChainD and @MrNLon on Twitter. Like our Facebook Page. 
Read the February Issue of Supply Chain Digital.
Mike McCreesh is VP Supply Chain at Office Depot