Adapting procurement of the labour supply chain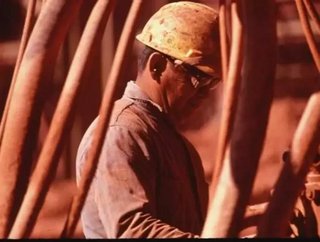 By Matthew Sanders, CEO of de Poel, the UKs largest procurer of temporary labour Supply chain experts know how complex the line of procurement can bec...
By Matthew Sanders, CEO of de Poel, the UK's largest procurer of temporary labour
Supply chain experts know how complex the line of procurement can become, through dozens of countries and across thousands of hands; it is an everyday struggle to maintain a cost-effective, audited and robust supply chain. We often think of this process along the lines of textiles, machinery and goods – but it's also incredibly pertinent for labour.
As the UK moves towards a more flexible workforce, organisations are being forced to adapt the way they procure and source staff. At the moment, businesses are understandably reluctant to increase the headcount of permanent workers, so it's no surprise that temporary job placements across the UK are rising 7% year on year.This is partly due to the effects of the recession and secondly, the increasingly elaborate EU legislation, which is making it much more difficult for businesses to hire permanent staff.
As such, businesses are naturally attracted to having a more flexible workforce, which they can scale up and down depending on their business requirements. Another reason for this shift towards a more contingent workforce is the lack of skilled workers for positions that require technical or specialist knowledge. In fact, a recent survey found that 65 per cent of UK leaders said the UK's skills gap was hampering business growth. This shortage often leaves companies unable to source workers in traditional ways and instead, companies fill the roles with temporary or contracted workers.
In supply chain terms, this results in larger, more convoluted supply chains where companies are working with hundreds of different agencies across the UK and internationally to meet all their business needs.
To combat this, many organisations find it beneficial to opt for a managed service provider to source all their temporary recruitment needs and thus, keep administration down and processes streamlined. For example, when Carlsberg moved to a single procurer of labour, they reduced their number of invoices from 15,000 to 52 a year and significantly lowered their number of suppliers. In turn, it also gave them better clarity, visibility and control of their supply chain and ultimately helped the company achieve considerate cost savings.
Streamlining the labour supply doesn't just result in admin and cost benefits; using a robust auditing process gives companies the ability to have more control and clarity of where they source their business needs from. For example, several retailers in the UK and abroad found themselves in hot water recently, after a garment factory in Bangladesh collapsed and killed more than 500 workers. Retailers worldwide scrambled to scrutinise their supply chains and see if they were affected.
By simplifying your supply chain and your preferred suppliers, you gain more control and visibility where it matters most. This includes who works for you as well, in terms of verifying their background, legal status and if needed, driver's licenses.
A tight and verified supply chain is an absolute necessity in today's world. The last thing that a business needs is to lose visibility and cost control of its labour supply chain; so planning now and thinking about options like managed service providers will help you prepare and execute your strategies much more efficiently.