ACMG highlights U.S. airfreight stagnation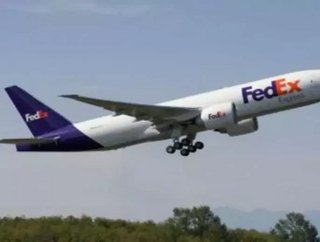 Follow @WDMEllaCopeland The overall cargo traffic volume recorded for intra-US services by express all-cargo and combination carriers was down 1.3 perc...
The overall cargo traffic volume recorded for intra-US services by express all-cargo and combination carriers was down 1.3 percent in 2011, which reflects the global stagnation within the air freight sector, according to a new study by the Air Cargo Management Group (ACMG).
The 19th edition of the US Domestic Air Freight and Express Industry Performance Analysis study also found more encouraging results, recording a 0.5 percent increase to reach 5.416 million per day in the fourth quarter of 2011, and a 7.4 percent increase in revenue from year-earlier results.
 "Of course, the US market is clearly a duopoly controlled by FedEx and UPS," noted Robert Dahl, ACMG's Managing Director. "The revenues in this market for these two companies now represent 85% of the industry-wide revenue for all participants in the US domestic air freight and express sector according to ACMG's analysis. The revenue from freight and mail services by non-express carriers pales by comparison."
SEE RECENT STORIES FROM THE WDM CONTENT NETWORK:
The industry-wide 2011 revenue of $28.01 billion, while up over the previous year, remains well below the peak for the US segment of $32.8 billion in 2007. In fact, the 2011 revenue figure is at roughly the level the industry recorded in 2000/01. The RTM-traffic and express package-volume metrics are no higher than performance achieved in the mid-1990s.
"In other words, the US air freight industry, once characterized by rapid double-digit growth, has gone through 10-15 years with no net expansion," said Dahl. "Part-year data for 2012 shows flat traffic versus 2011, so the chance of any significant rebound this year in traffic volume appears remote."
ACMG's longer term outlook indicates that the US air freight market is unlikely to expand any faster than the growth in US GDP.
ACMG doesn't foresee any major changes in the US air freight and express industry in 2012, however there are some interesting developments unfolding. FedEx, for example, has announced it will accelerate the retirement of older freighters, and says it will announce details of further changes in its US express operations in October.
Elsewhere, the BAX Global network closed down at the end of 2011, and the US Postal Service says it will seek competitive bids for the huge contract covering the carriage of Express and Priority Mail currently held by FedEx. Finally, we note leadership changes have taken place this year in the cargo departments at both American and Delta, which could impact the cargo strategies of these legacy combination carriers.