Accurate information is a necessity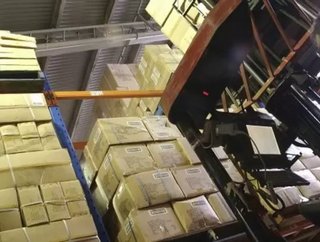 Written by Holly Porter, CMO at GS1UK Ensuring a product has the right information, in the right place, at the right time, and at the right cost is cru...
Written by Holly Porter, CMO at GS1 UK
Ensuring a product has the right information, in the right place, at the right time, and at the right cost is crucial to ensuring the entire supply chain sees maximum benefit from a transaction. Standardising this flow of information in the global supply chain frees up valuable capital and resources, by reducing the time and money spent on transportation, data entry, sales and manufacturing.
Research from GS1 UK, the not for profit global supply chain standards and solutions organisation, and Cranfield School of Management, shows that bar code use alone has enabled the UK retail industry to save £10.5 billion last year. But it's not just about the end customer that benefits; using locally licensed, globally reaching unique numbers in bar codes helps to streamline all areas of the supply chain, from asset tracking, to ordering and invoicing, and product traceability.
Ensuring this effective and efficient management of information is becoming more and more important for consumer-facing businesses and their supply chains. In the Food Service sector, for example, numerous and complex challenges are making accurate and consistent information a necessity rather than simply nice-to-have. These include the rise of the CSR agenda for food and packaging waste, consumers wishing to eat more healthily, legislative changes, and the evolution of the savvy shopper who has the desire and capability to research everything before buying or making a choice. In particular, with the growing concerns towards healthy eating and allergies, the failure to provide more information on product ingredients could have serious consequences for both the brand owner and the food service organisations who could be exposed should inaccurate information cause consumers to be harmed.
However, despite this rising demand for accurate and trusted information, a recent report by the Food Services Director Group (FSDG) found:
60 per cent of products entering the Food Services supply chain are not identified adequately with a globally recognised unique identifier
Legacy systems and manual processes to rectify mistakes cost £23 million every year
Heavy use of descriptions and/or proprietary numbering exists to identify products
There are significant paper-based processes around dispatch and receipt activities
Majority of the sector is reliant on company specific new line forms
No single point where all product information is held, often information is stored in multiple areas – internet, intranet, PDFs and menus
Nearly two thirds of products contained at least one nutritional related error one step down from the supplier
Implementing globally standardised unique numbers to enable automated data capture and using tools to ensure all data is present and correct could mitigate stock shortages, eliminate errors and additional work this causes by almost two thirds. FSDG calculates this potential savings opportunity to be up to £100 million over the next five years.
Furthermore, while these findings refer to the Food Service sector, we know these issues are not wholly unique to it; there are supply chain efficiencies to be made across all sectors and standardisation is the key.
Standardisation and automation ensure that the quality of information will increase, leading to improvements in inventory management, stronger quality control, a firmer control over IP, fewer out of stocks, a reduction in waste and improved traceability and monitoring purposes. It will also drastically increase efficiency as sharing a consistent data-set between different levels of the supply chain will ensure less time is spent on correcting errors and data entry.
Currently, the system is working, but it could work better. Within the struggling economy, the supply chain needs to be as efficient as possible. Plus, the increased consumer demand for information will not go away. To keep pace with consumer and customer expectations to manage information efficiently and economically, manufacturers, operators and suppliers need to collaborate to address the information challenge head-on.