7 week quarantine for ship crew in China to hit supply chain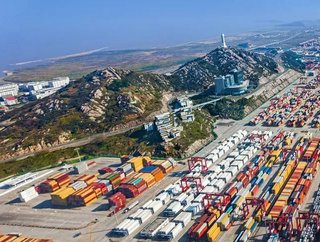 Following increased Covid concerns in China, cargo ship crews must endure a 7 week quarantine, which will add to supply chain disruptions
Covid 19 is not finished in causing supply chain woes. Despite 3.3bn people being fully vaccinated across the world - quarantine measures persist. 
Now, in China, new quarantine regulations mean cargo ship crews will quarantine for up to seven weeks, causing a delay in shipping that will impact the rest of the world. 
China's supply chain safety
China's zero-Covid policy aims to prevent further deadly outbreaks, which must be prioritised over sales. 
Now Chinese seafarers returning from overseas trips, will endure a mandatory seven week quarantine in facilities which have been set up for their use. These are usually paid for by the employers.
China has also banned crew changes for foreign seafarers.
Supply chain disruption
"China's restrictions cause knock-on effects", Guy Platten, secretary-general of the International Chamber of Shipping. "Any restrictions to ship operations have an accumulative impact on the supply chain and cause real disruptions."
Normally, seafarers board or disembark a ship in another country, then return home, sometimes by plane.
Most global seafarers come from: 
China

The Philippines

Indonesia

The Russian Federation

Ukraine 
Shipping routes are now rerouted to avoid the Covid 19 restrictions placed in China, which will mean ships take longer to reach their destinations and the trips will be more expensive.
Let's get the next 3bn people vaccinated and get back to the new normal...