5 Minutes With: GXO's CIO, Sandeep Sakharkar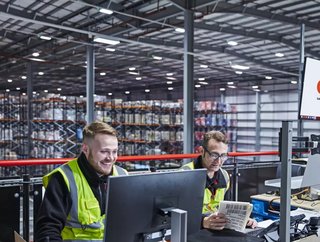 Supply Chain Digital sits down with GXO's CIO, Sandeep Sakharkar in our November issue
Could you start by introducing yourself and detailing your role at GXO Logistics? 
My name is Sandeep Sakharkar, I am the Chief Information Officer (CIO) at GXO Logistics. I am responsible for all aspects of technology, both customer-facing as well as internal technologies that run the corporation. 
From a customer technology perspective, we broadly look at three areas: physical technology that drives the supply chain, differentiated software integrations, and data related technologies (advanced analytics, AI, and machine learning). 
So my role really encompasses leading our teams, engaging with our customers and ultimately developing, delivering and progressing our technology agenda both external customer-facing as well as driving the work and processes within. 
You are at the beginning of an exciting new chapter after spinning off from XPO - how has that transition been and what have been some early successes / wins?
XPO Logistics spun off GXO Logistics from the supply chain part of the original company. It came into existence on the 2nd of August 2021, becoming the largest peer-to-peer contract logistics company globally. So that in itself is quite an achievement. 
The formation process itself, and its execution has been a very purposeful and efficiently executed exercise. What I mean by that is from the day we were listed on the NYC this would probably be one of the fastest executed spin-offs in the industry, all done within eight months, starting in December and culminating in August. 
So a lot of work was involved in the splitting of systems, carving out our teams from within the existing talent, and most importantly, all of this was done ensuring operational excellence for our customers. 
This is a business in flight and I would say the biggest success was standing up and forming this organisation with absolutely no issues and having 100% commitment from our customers.
What technology do you think will be the wild card for 2022?
I wish we always had a crystal ball, the technology trends that have evolved by the week, and by the month are fascinating. 
I'd probably pick up on two or three things that'll be the game changers in our business, as the secret sauce to success is in the orchestration of different technologies to achieve value. So for me, one will be a more purposeful use of data using advanced analytics in optimising supply chains. This is fundamental. The second is the use of very specific laws about information technologies to drive productivity, gain efficiencies, and the last one I would say is the use of machine learning and AI to improve and optimise processes by driving automation.
What does sustainability mean to you?
Sustainability is becoming very important in all aspects of life. We see humanity generally being more and more conscious of living a sustainable lifestyle. 
At GXO Logistics we are committed to achieving very bold environmental targets. We are focused on reducing greenhouse gas emissions by 30%,  and by 2024 we aim to have 80% of our global operations using LED lighting.
We are very committed to these targets, which drive our passion for being a sustainable organisation. 
What is the best piece of advice you have received so far in your career?
I've been very fortunate to work for various organisations, being led and mentored by amazing managers and leaders; and not just in the organisations I work with, but the ecosystem and the network I am connected with. 
One thing that has dominated as a piece of advice throughout my career is to never stop learning.
The way I see it, especially in the business I am in, things change very quickly and especially when it comes to technology, so one has to be always looking for the latest innovations possibilities. 
What inspires you?
There are endless and ever-evolving possibilities that technology brings to better lives. That is what inspires me. I mentioned earlier how technology keeps evolving, you never stop learning, but ultimately, the inspiration you take is from what technology can do in real life. Technology doesn't really mean anything until it solves problems and creates value. So for me, the inspiration comes from this possibility.
What are your favourite things to do outside of work? 
We all need breaks away from work to recharge our batteries, and for me outside of work, there are two things that I do a lot. I like to do quite a bit of scuba diving. I also liked tinkering with things. My background is mechanical engineering. In particular, I tinker with motorcycles