5 Minutes with DHL Supply Chain's Adrian Kumar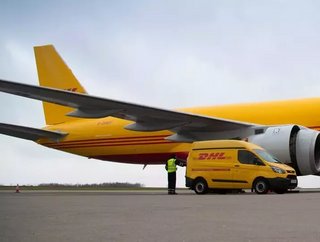 The VP, Solutions Design at DHL Supply Chain on the transformative shift in e-fulfilment, and how the new generation inspires his work
What is your supply chain story so far?
I joined the industry as a co-op student with Canada's largest grocery chain, Loblaw Companies Limited, in 1996. That served as a good foundation for learning about warehousing and transport. Then in 2001, I joined a 3PL that eventually became DHL Supply Chain.
DHL works with companies across industry and we understand every industry has different characteristics and supply chain needs. Supply chains have to be agile, and at DHL we meet these challenges head on – collaborating and innovating solutions in partnership with our customers. I get to work with an incredibly diverse range of customers and solutions around the globe – customers who count our experience and accumulated knowledge to understand their market and its trends to gain the best possible insights.
How do you see the industry evolving over the next decade?
Before the pandemic our industry was very much behind the scenes – I found myself constantly having to explain what supply chain/logistics is when asked what I do. The rapid growth of e-fulfillment during the pandemic and in its wake has changed everything. Folks now appreciate our industry as they constantly receive packages to their front door. 
The amount of investment in supply chain companies over the past five years has been incredible and is spawning the next generation of solutions such as robotics, micro-fulfillment and last mile delivery solutions. Our industry has never attracted this level of talent. Companies are trying to figure out how to offer same-day and even 30 minute delivery options. This will take a lot of investment, optimisation, and smart planning.
What trend are you most excited to see evolve?
I've been lucky enough to manage some incredible engineers and work with skilled operators that have been at the forefront of rolling out the next generation of digital solutions. For 50 years DHL Supply Chain has been a bold change-maker in the world of supply chain. We invested in solutions like vision picking technology and autonomous mobile robots in 2015 – way before these concepts became mainstream. 
I'm happy to say that both of these solutions have been rolled out throughout to numerous operations across the world. I'm also very proud of the work we have done with micro-services, enhancing our warehouse systems with proprietary add on optimization modules.
Over the length of your career so far, what has been the best piece of advice you have ever received?
Work hard, stay humble. We work with customers of all shapes and sizes, while they rely on us as the expert, no one knows their business model better than them. Understanding their unique requirements and why they do things a certain way is important as often there is a good reason. We recommend changes/improvements all of the time – but it's important to work in collaboration with our customers to ensure nothing is ever overlooked.
Has there been a particular achievement that you are proud of?
In 2006 we were awarded contract by a global toy retail manufacturing leader. The challenge was: we had 90 days to move them from their previous provider and set-up multiple warehouses for what was, at the time, one of the largest e-fulfillment operations in the world. We learned a lot on the fly, but all of the required components systems, operations, engineering, mechanization and recruitment of 1000+ associates came together and we were successful.
What inspires you?
The next generation of professionals getting into our industry.  I'm inspired by their curiosity and how hard they are willing to work especially if they are learning new things. I host an optional bi-weekly knowledge sharing session with our engineers in India. The sessions are always well attended and go well beyond the allotted time due to the amount of questions and curiosity they have. Engaging with the next generation of supply chain professionals is also why I teach part-time at The Ohio State University and University of Toronto.
What are your favourite things to do outside of work?
I play tennis and also help coach my son's baseball team.