5 Minutes with ... Brian Birch, Netrush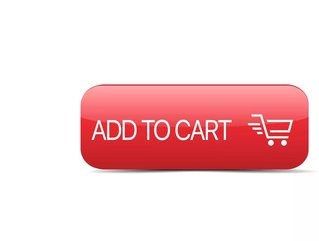 Brian Birch is chief supply chain officer at Netrush, which helps businesses thrive on Amazon and other e-commerce platforms
What do Netrush do, and how do you help them do it? 
We partner with brands to help them thrive on Amazon and other ecommerce platforms. We increase value at all points between their business and the consumer. We combine supply chain capabilities with creative services, giving our brands control of their message and access to their customers.
I lead our supply chain business division, ensuring strategy and tactics match our overall company vision, and ultimately deliver what our customers need. I focus on leadership development, process improvement and strategic direction.
How did you come to work in your current role?
I worked for Amazon for eight years prior to joining Netrush. My last role there involved visiting large third-party sellers and integrating operations, business planning, and communications. One of the sellers I dealt with most was Netrush. They had an energy and vision about them that I didn't see in other companies. 
What career achievement are you most proud of?
For me, it's all about people and development. I love seeing people grow in their careers. I am particularly proud of our current management team. Almost all of our leaders were at one time hourly associates. Being part of their growth and career advancement is awesome.
How do you add value through the supply chain?
We have learned a lot in supply chain over the past 18 months. namely:
Meet your customers where they are. There is no 'one place' to go anymore. Customers are everywhere, and your inventory needs to be as well. Ensure you can be omnipresent (Amazon, Walmart, direct to consumer (D2C), B2B, etc.). 

Packaging and delivery experience is a must. There is nothing worse than having a wonderful online shopping experience only to have your package arrive late, damaged, or just not show up. Customers hold the brand responsible for these misses. So make sure you take full ownership of the packaging and delivery experience.
What inspires you professionally?
It's exciting for me to see people grow in their areas of expertise. It's also inspiring to see team members share their knowledge to make everyday processes work better. We recently increased our professional development investment for our team. Now, every manager is trained on process improvement techniques, and they are using these new skill-sets to improve every part of our warehouse. I'm incredibly proud of our team at Netrush.
What are the top three supply chain trends in your sector?
Ecommerce has jumped years into the future. Embrace it and help your customers navigate this world. 

It is an employee market. You have to be an employer of choice. 

The goal is to meet customers wherever they shop, but brands have difficult choices to make on where they want to market themselves. Supplies are limited, so you need to be strategic on where you place them.
What does the next 18 months look like?
Flexibility will continue to be a strong force for good. We are in an unparalleled time with supply chain, and those that can adapt quickly will win.
What makes your company unique?
We do absolutely everything for our customers, and we deal with huge brands as well as startups. We do all sales channels - ecommerce platforms, B2B and D2C. We import, export, and move freight domestically. We combine people, technology, expertise, and software solutions for our customers.