Supply Chain Risk Management
3PLs & 4PLs can drive supply chain transformation - Naughton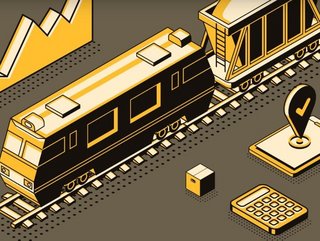 Third-party logistics companies provide services and expertise across the supply chain as a whole, and Ashley Naughton -- Group Director of Logistics with McLaren Automotive -- believes such companies have a major role in helping businesses navigate disruption and uncertainty
In a world of increasing risk and uncertainty, 3PLs are key to organisations, say Ashley Naughton, Logistics Group Director with McLaren Automotive
In the past few years, businesses have been rocked by unforeseen supply chain disruptions, across industries ranging from pharmaceuticals and consumer goods to electronics and automotive.
The global pandemic has cost the world economy an estimated $11 trillion, and in 2021, a giant container ship ran aground in the Suez Canal, blocking the world's busiest trade corridor for six days and disrupting $40bn of trade. And now, of course, we have war in Ukraine, along with the disruption to trade and spiralling fuel inflation that has caused.
Supply chains often have to navigate chaos, confusion and disruption on a global scale, and the ways they are seeking to do so include new and innovative approaches.
One is using third- and fourth-party logistics providers to help them.
Third-party logistics (3PL) companies provide services and expertise across the supply chain as a whole, including monitoring, communications and customs formalities; fourth-party logistics (4PL) companies offer digital integration solutions over and above the resources offered by 3PLs.
One person who thinks such companies have a major role in helping businesses navigate disruption and uncertainty is Ashley Naughton, who is Group Director of Logistics with McLaren Automotive.
3PLs 'have crucial role to play in supply chains'
We spoke with Naughton at Procurement & Supply Chain LIVE earlier in the year, when he was UK Director of Supply Chain Transformation with Capgemini, a role in which he helped some of the most prestigious brands in the UK on their transformation journey towards a sustainable supply chain.
At the time, Naughton said: "I think third- and fourth-party logistics providers have a critical role to play, because they are often able to see disruptions early, particularly with regards to logistics routes.
"A lot of disruption that we've seen over the past couple of years has come through logistics issues. The Suez canal issue, for example, is a classic example of where transportation was severely affected. 3PLs and 4PLs are often best placed to analyse how such disruptive events might impact a company's ability to deliver product and goods on time. In turn, this enables an organisation to assess how that impacts their own customers.
"So availability and access to logistics-routes data is really an area where I see they can add a lot of value."
Of course, for the outsourced logistics providers, having been forewarned also means being forearmed – with the technology that makes supply chain visibility possible. This is expertise that Naughton believes businesses would do well to tap into.
"Logistics organisations are of course a key part of the value chain," he says now, "and, as such, I think organisations need to work more carefully on collaboration."
Naughton adds: "Many logistics companies are an important resource because they are undergoing their own digital transformations, and businesses need to work with them to understand how their digital transformations can add value to their own organisation. Only through collaboration will we see such benefits coming through.
"But not only do organisations need to collaborate with logistics companies, the logistics companies also need to collaborate with one another."
3PL collaboration 'more important than ever'
Collaboration among logistics providers is an emerging area but it is one Naughton feels will become more prominent going forward, particularly regarding sharing capacity.
"A good example is the delivery of goods and services," he says. "Traditionally, logistics will measure delivery 'fill' and yet it doesn't necessarily always measure and monitor its return fill. This is why, often, returning vehicles don't contain any products. This is called empty running and it's a big sustainability issue for the logistics industry."
He adds: "So there is definitely an opportunity for logistics companies to consider sharing capacity to make the entire network more efficient.
"With the drive towards sustainability becoming more and more important, reducing the amount of inefficient transport moving around is definitely something logistics providers will seek to tackle."
But for every logistics provider who has succeeded in digitally transforming its operations, there is another one that either hasn't begun the process or has stalled. McKinsey research suggests that as many as 30% of all digital transformation programmes either fail or do not have the desired results.
Putting people first is one of the keys to a successful transformation, according to Ben Godfrey, Raw Materials & Forming Procurement VP with Rolls Royce, who heads up the company's civil procurement of raw material, castings and forgings.
People 'at heart of supply chain transformation'
Speaking on the same panel as Naughton at Procurement & Supply Chain LIVE, Godfrey said: "I think change is a people sport; it's only ever people that change things, while capital and technology provide huge leverage."
Godfrey feels that technology is now allowing logistics providers and others across the supply chain to "leverage ideas on a scale you've never been able to do before".
He says: "You can reach anybody in the world effectively. The challenge is connecting those dots in an effective and efficient way for your enterprise.
"You've got a huge competing infrastructure on digitalisation, and as a manufacturer, it's quite challenging to pick the digital and technology providers that are going to be here for the long haul. Then you're left wondering what the future standard is going to be, because there are a huge number of competing infrastructures, and not all of them are going to be successful. I can understand why there is nervousness."
Skills is one barrier to digital transformation
Although Naughton agrees people have to be at the heart of any transformation, he points out that skill and expertise are barriers to change.
"It's something that firms really need to be focused on. This is especially true right now because of labour constraints in the supply chain network due to the Great Resignation."
Another obstacle to the digital transformation of supply chains is developing a business case for it, Naughton notes.
"Lots of businesses still tend to focus on the top- and bottom-line, which is understandable because that's how we're all measured. But, if organisations are to start moving things forward, they will have to migrate towards more of a value-driven proposition.
Naughton says this is particularly true of those with limited investment capabilities, and also points out that different sectors face slightly different challenges, and that decisions need to be made between investment from both a financial perspective and a resource perspective, because "that will be needed to decide what you actually want to focus on within your supply chain".