3PL study notes hurdles in the electronics supply chain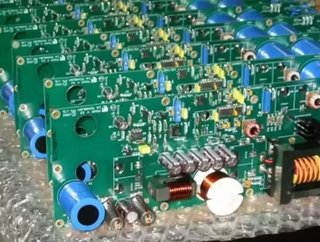 In case you missed it, Part One of the 3PL study can be found here. Spotlight: Challenges facing 3PLS in the Electronics sector Multiple layers, supply...
In case you missed it, Part One of the 3PL study can be found here.
Spotlight: Challenges facing 3PLS in the Electronics sector
Multiple layers, supply constraints and the specific challenges the various channels present, coupled with short product lifecycles, mean the electronics industry demands a fast and nimble supply chain. Because electronics products are often high value, they pose specific challenges including assuring security, preventing counterfeit and packaging sufficiently to handle long distance transportation.
Pressure to reduce operating costs was cited as the top logistics challenge for shippers in the electronics industry (59 percent), but just 28 percent believe 3PLs can help them with this challenge. The report's findings suggest that within the electronics industry, 3PLs need to perform better in selling to electronics customers and shippers need to be more open to collaborating with 3PLs to address their top challenges.
"Logistics operations within the electronics industry are faced with a number of unique challenges," Dr. C. John Langley, Clinical Professor of Supply Chain Management and Director of Development for the Center for Supply Chain Research at Penn State University said.
"Close communication and collaboration between shippers and 3PLs is vital as supply chains become more complex. As the demand for high value electronic goods increases, it is more important than ever that shippers are able to draw on 3PLs' knowledge to achieve a solid supply chain."
SEE OTHER TOP OUTSOURCING STORIES ON THE SUPPLY CHAIN DIGITAL CONTENT NETWORK
Philippine Airlines faces outsourcing opposition
October's issue of Supply Chain Digital has gone live!
Spotlight: Importance of Talent Management for 3PLs
Despite the positive reports of the supply chain's role as a significant contributor to attaining business goals, the logistics industry is experiencing a shortage of capable supply chain managers prepared to work in vital management positions.
As supply chains grow more complex, they require leaders who are more diverse and multi-faceted. The report revealed shippers and 3PLs most highly value operational execution (51 percent and 60 percent respectively) followed by people management and development skills (54 percent and 43 percent respectively) in their leaders.
To date, the majority of both shippers and 3PLs recruit from inside their own industries, but many are increasingly looking to recruit talent from other industries. Company success and performance, attractive salary and benefits and personal development opportunities within the company are considered the top qualities needed to attract talent.
"As logistics become evermore intrinsic to a company's ability to attain its business goals, shippers and 3PLs must be able to put trust in supply chain leaders to be prepared for future business challenges." Neil Collins, Managing Partner, Transportation & Logistics - Americas, Heidrick & Struggles, said.
"The logistics market must look to develop programs for talent management to create a clear, well-defined business strategy for the recruitment, retention and development of talent."
Click here to download Supply Chain Digital's iPad app!
Edited by Kevin Scarpati