3PL Central - A Year in Review for 3PL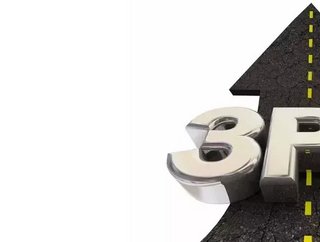 A new benchmark report by 3PL Central sheds light on key 3PL statistics...
The 2020 Third-Party Logistics (3PL) Warehouse Benchmark Report is the first report of its kind released by , a leading provider of cloud-based warehouse management systems (WMS), specifically designed to meet the unique needs of 3PL warehouses. The report itself contains a lot of statistical information from over 250 3PL warehouse industry professionals and covers more than 30 industry-specific topics in total, ranging from best practices, trends, current issues, and opportunities facing 3PL warehouses.  
Rachel Trindade, chief marketing officer at 3PL Central, spoke about the survey: "As a partner for growth in the third-party logistics industry, 3PL Central designed this survey and the subsequent report to highlight the best practices of the fastest-growing companies in the industry." 
Statistics include: 
50% of respondents reported running above their recommended warehouse capacity, with limited room for expansion
82% recorded B2B to be their top type of order fulfilment offered 
62% have less than 250,000 sq. feet of warehousing space available 
27% reported that finding and acquiring additional warehouse space was their top priority 
87% of participating warehouses use warehouse management software (WMS) 
As previously mentioned, the report itself covers a lot of topics in total and is a valuable data resource for 3PLs to use, whether they're start-ups or high-end practices. 
"We want to advocate for the industry and provide insight and expertise to those 3PLs planning to accelerate their growth and to meet the demands of a rapidly changing landscape. For example, providing data that omnichannel fulfilment warehouses were 271% more likely to fall into the fastest-growing 3PL warehouse's category (25%+ growth) can help warehouses develop strategies for diversification in 2021," Trindade concluded. 
The report brief itself notes that businesses have had to turn to 3PL warehouses to fulfil demand in this tumultuous time and that the 2020 peak season will need to be learned from is future 3PL warehouses are to survive the uncertainty of 2021. What is the future for 3PL warehouses? Will they grow in numbers, more ready than ever to meet the demand of an ever-shifting e-commerce sector? Only time will tell.