2022 'bleak for supply' warns US snacks giant Mondelez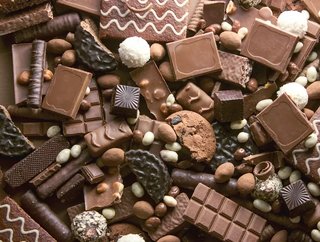 Mondelez CFO Zaramella says the company expects supply chain problems to continue throughout 2022, and adds inflation will be another issue
The multinational food, drink and snacks company Mondelez International has said it expects supply chain problems in 2022 to be every bit as tough as this year. 
Speaking about Mondelez's Q3 earnings results, chief financial officer (CFO) Luca Zaramella said supply bottlenecks "haven't got any better". And he poured cold water on some economists' predictions that supply chain problems would ease before the end of 2021.
Holidays 'will compound US supply problems'
"I expect this to continue for the entire 2022," Zaramella said. "I think the holiday season ahead of us will put even more strains on global supply chains. Quite honestly I believe 2022 is going to be a tough situation for global supply chains."
He added: "When we look at supply chains across the world, there are inflationary pressures that are mostly due to several bottlenecks in supply chains that are globally interlinked." 
A shortage of haulage labour was one bottleneck cited as a major factor by the CFO.
Speaking to Yahoo Finance Live, Zaramella also warned US consumers that they can expect an inflationary cycle to drive up product prices. He predicted price increases of between 6 to 7 per cent in the first quarter of 2022. The CFO went on to say that the company is implementing these price hikes "thoughtfully"
"In the end we believe that supporting a brand, making sure the quality is there, and having the right prices is absolutely the right strategy for us," he added.
Warning on transport and logistics issues  
As well as supply chain problems, a further inflationary factor is higher labour costs.
The company has previously said it expects "some top-line headwinds" arising from transportation and labour constraints with third-party logistics partners and manufacturers. 
Compounding existing supply chain problems, in August the company was hit by a four-week labour dispute at three of its Nabisco plants, with workers striking over pay and contractual issues. The industrial action caused a fall-off in inventory levels.
Mondelez was founded in 1923 in Chicago, and began life as Kraft Foods. The company changed its name to Mondelez in 2012, retaining its snack food business and spinning off its grocery operation to a new company, called Kraft Foods Group. 
Mondelez manufactures some of the world's most popular snacks, including biscuit brands Oreo, Ritz and TUC and chocolate brands Côte d'Or, Toblerone, Cadbury, and Fry's.