2011 L.A. container shipping breaks U.S. record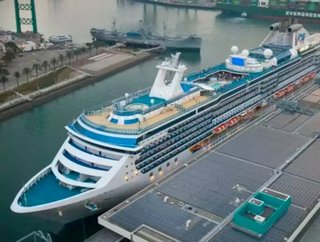 As an established leader in the container export and maritime trade industry, the Port of Los Angeles recently set a new record by processing and expor...
As an established leader in the container export and maritime trade industry, the Port of Los Angeles recently set a new record by processing and exporting 2.11 million outgoing containers, nearly a 15 percent increase, in 2011. This record means the Port is officially the first harbor in the nation to break the 2 million mark in a fiscal year, according to port officials who have released year-end statistics reports.
The Port's next-best record set in 2010 – 1.84 million containers shipped – was smashed when a surge in December resulted in 176,531 containers moving through the busiest seaport in the U.S. In 2011, California United Terminals relocated from the Port of Long Beach to the Port of Los Angeles, further boosting container handling numbers.
The increasing need for distribution of U.S. goods to overseas consumers comes as a welcome sign in a time when a flagging economy is now an established global concern. A shift in global trade patterns has challenged the maritime shipping market and the ability for the Port to effectively handle the staggering number of exports means it is adapting well to the changes, experts in the field point out.
To further encourage U.S. businesses to export their products overseas through the harbor, the Port of Los Angeles implements a TradeConnect program which helps put suppliers in touch with potential buyers. The program covers a range of tips and instructional workshops on everything from the basics of commercial transaction, documentation and logistics, to finding overseas markets and ways to effectively engage with potential clients.
Handling 40 percent of the maritime shipping imports from Asia, the Southern California region moves the majority of goods for the industry, and the logistics industry in the region employs roughly 500,000 workers.  In 2011 alone, the Ports of Los Angeles and Long Beach processed roughly 14 million containers, a slight dip from 14.1 million containers the previous year.
SEE OTHER TOP SHIPPING STORIES IN THE SUPPLY CHAIN DIGITAL CONTENT NETWORK
Paragon report examines dry bulk shipping
Maersk warns of container shipping overcapacity
Check out January's issue of Supply Chain Digital!
Relatively modest growth is expected for world trade in 2012, and city officials don't view the numbers to mean it will be smooth sailing from here on out.
"We're fortunate to have stronger year-over-year results in 2011," Los Angeles Mayor Antonio Villaraigosa said Tuesday in a statement to the Los Angeles Times, "but we are not resting on our laurels as the nation's premier trade gateway. That's why we are investing $1.5 billion in capital improvements over the next five years."
Los Angeles is also looking to increase its import/export industry overall by breaking into the perishable air freight sector. The city recently invested in a new cold warehouse to handle perishable fruits and vegetables, unveiling the structure in late November. The 16,000-sqaure- foot warehouse, located near Los Angeles International Airport (LAX), will allow the region to compete with Miami, which has been an established leader in the market for years.
"This is something that Los Angeles has got to do if it wants to attract this kind of business," Jock O'Connell, international trade advisor for Beacon Economics, said to the Times in November.
Honing their competitive edge in areas outside maritime shipping and investing in capital improvements means that Los Angeles will continue growing in the export industry.