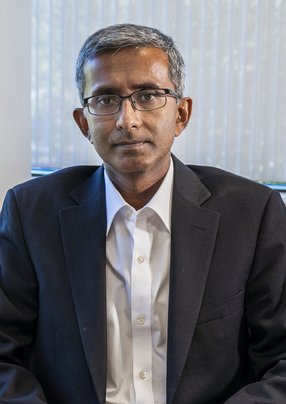 Shankar Gopalkrishnan

Shankar Gopalkrishnan, Senior VP, Manufacturing & Utilities Vertical, HCL Technologies, talks localisation versus globalisation for supply chain resilience
Digital technology is shaping the way that supply chains do business, particularly as they await disruptions lurking around the corner. Over recent years, organisations have been subjected to some testing times, navigating the coronavirus pandemic, events, which halted global logistics during a critical period, and due to various geopolitical conflicts.
During the course of these events, the message has been clear: build resilience into the supply chain.
Shankar Gopalkrishnan, Senior VP, Manufacturing & Utilities Vertical at HCL Technologies, is one of the experts in this field driving change among manufacturers and explains how businesses' responses to the globalisation versus localisation debate determines how they proceed to implement solutions.
With over 15 years at HCL Technologies, Gopalkrishnan has worked with multiple clients to facilitate their digital transformations. In his role, he has been able to advise customers in implementing digital technologies to optimise costs, manage their environmental practices, and minimise risk from unprecedented supply chain events.
Globalisation, localisation or 'glocalisation' of the supply chain
"Globalisation actually has allowed companies to establish good collaborations between industries and different regions as well as a trading ecosystem, but I think the challenges that we are seeing today due to the supply chain issues—as well as the pandemic and the countless geopolitical conflicts—have forced organisations to look at establishing local ecosystems," says Gopalkrishnan.
In the current nature of the supply chain, particularly in manufacturing, Gopalkrishnan believes that a localised approach to sourcing and sales is likely to take effect across organisations that wish to grow sustainably.
"Resilience and the health of the supply chain are essential metrics we need to continue to measure and monitor as we move forward," says Gopalkrishnan.
"Localisation in the current scenario makes sense, but if you look at it from a long-term standpoint, we are already seeing that it is increasing the cost of products, thus impacting the time for products to come into the market."
Following this, he describes a happy medium between the two—appropriately named 'glocalisation'—which is a strategy Gopalkrishnan believes businesses could leverage for the best supply chain outcomes.
"That's a very powerful buzzword, but manufacturers still lack the ability to integrate some local providers," Gopalkrishnan explains.
"Creating more of an agile environment continues to be a challenge for a lot of manufacturers, hence the importance of changing their thought processes and moving into more of a transformational mindset."
Where does HCL Technologies come in?
As an enabler of digital transformation, HCL Technologies is committed to addressing these concerns, with organisations requiring the knowledge and expertise to adapt their solutions for increased proactiveness in risk mitigation. Customers are tasked with creating a digital plan, which is the first step for HCL Technologies to assess their businesses' current risks and requirements, and tailor its approach towards digital adoption.
"This is where we are actually establishing and helping some of our manufacturing companies to create their digital plan and pivot beyond the digital divide that is currently evident in the overall value chain," Gopalkrishnan says.
"We've set up what we call a 'manufacturing Vision or MVision', which can truly help them achieve unprecedented levels of digital adoption and become data-driven organisations."
Read the full story HERE.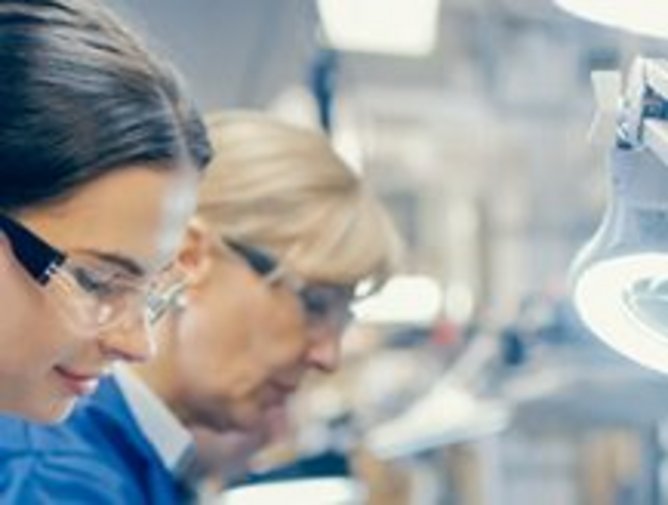 HCL Technologies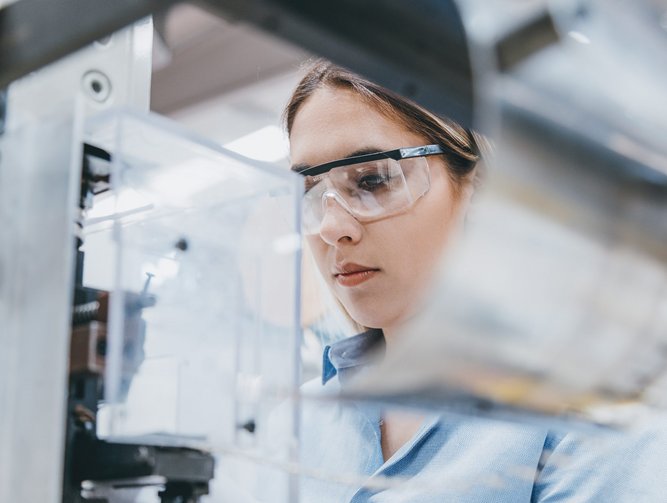 HCL Technologies
"People are always at the centre of client conversations because they are the lifeblood of all companies"