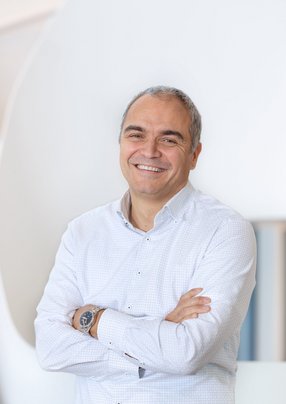 Gerhard Helmerich
Head of Global Supply Chain, Alvotech

Chemist has over 17 years' experience in pharmaceutical industry
Gerhard Helmerich is an accomplished supply chain executive and certified food chemist with over 17 years' experience in the pharmaceutical industry directing global, cross-functional teams, leading complex projects, and delivering high impact initiatives across commercial supply chain and various technical development functions.
At Alvotech, he leads Global Supply Chain, overseeing supply logistics for multiple commercial and development products. His mandate also includes site operations, warehouse activities, procurement of materials and devices, external supply operations, integrated business planning and life cycle management activities.
Other areas of expertise include developing cost-effective strategies, inventory management, sourcing reliable suppliers and cultivating long-term relationships for organizational development and growth.
Gerhard Helmerich holds a PhD in Chemistry from the Technical University in Munich, Germany and lives in Zürich, Switzerland, although he travels frequently to the Alvotech's headquarter in Reykjavik, Iceland.
Read the full story HERE.