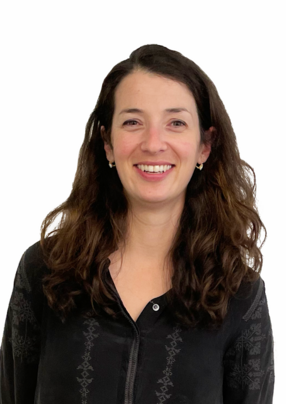 Five minutes with ... Mariel Reed
Co-founder & CEO at Pavilion
For Mariel Reed, the point at which technology meets public procurement is where lives can be improved
Tell us a little of your career to date
After starting a career in tech, I joined the San Francisco Mayor's Office. During my time in public service, I saw an opportunity to use technology to strengthen public procurement – a $2tn industry that touches all Americans.
As a public servant, I saw how procurement impacts the speed and quality of all public services. For instance, it was taking the Health and Human Services (HHS) more than 300 days to complete foster care parent applications.
My team oversaw the development of technology to massively reduce processing times, and the experience made me wonder how one could unlock the impact of more-efficient procurement at scale? I founded Pavilion to find out.
How does Pavillion make a difference?
Pavilion enables public servants to easily find and purchase from contracts that have been solicited by other public entities, expediting procurement for public servants and reducing costs for suppliers.
Technology expedites the release of improvements to public services. When one public entity has de-risked a new supplier, or category of product or service then other public entities should be able to access it quickly.
We enhance the relationship between everyday Americans and their government, regardless of whether they are taxpayers, public sector employees, consumers of public services, or businesses that supply the government.
How can tech-enabled government change lives?
In two main ways. It improves the citizen experience and it addresses significant challenges, such as climate change and cybersecurity.
Yet despite this, many innovative companies are hesitant to sell to the public sector due to slow market scaling. Making procurement more seamless on both sides of the table can help.
Technologies like ours reduce costs, increase efficiency, and encourage diverse business participation – all resulting in better, faster public services.
Is public sector procurement evolving quickly enough?
Procurement is falling short of its potential due to outdated technology. Public servants seeking qualified suppliers must resort to 90s techniques: email, phone calls, or visiting individual government websites.
I started Pavilion because it shouldn't take hours to find information about a government contract or supplier. I'm optimistic that by helping public servants instantly discover and reuse contracts that have been competitively solicited by peer public entities, we can help government agencies keep pace with innovation happening in the private sector.
Which country leads the way in public sector procurement?
Estonia has emerged as a global leader by demonstrating a strong focus on technology, which has significantly impacted its public procurement sector.
By digitising and standardising the procurement infrastructure across the country, from posting new opportunities to awarding contracts, Estonia has increased efficiencies, reduced corruption risks, lowered costs, and promoted participation by small and less-incumbent businesses. The system also enables vast amounts of data collection, which allows the government to identify further areas for improvement and optimization.
Who inspires you?
My grandfather. He came to America as a homeless 15 year-old refugee, and survived only by the generosity of a local synagogue. He spent the rest of his life paying this kindness forward. He fought Jewish persecution by building an organisation out of his Knoxville home that helped dozens of Jewish refugees succeed in America.
Best advice ever received?
A fellow founder once shared this gem with me: "Your culture is you on your worst day."
One of the toughest lessons is that when something in your organisation is wrong you have to look in the mirror. As a founder your behaviour and actions set the tone.
So I've tried to focus even more on my own behaviour in order to help the team keep a sense of calm, to assume the best intent and – even on my worst days – to try and remember to be kind and have a sense of humour.