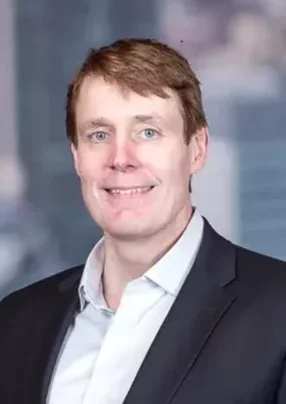 Jim Connell
CPO and Head of Global Supplier Services, JPMorgan Chase
CPO Jim Connell on the importance of diverse spend and how to maximise its impact throughout the supply chain
JPMorgan Chase has been committed to supporting diverse suppliers for almost 30 years with the philosophy that an inclusive supplier base that mirrors the communities in which it does business generates wealth, creates jobs and fosters economic growth. Currently, JPMorgan Chase dedicates about US$2bn annually - to diverse-owned and managed companies. And in October of 2020, JPMorgan Chase made a commitment to increase their spend with Black, Hispanic and Latino businesses by $750 million as a part of the firm's US$30bn commitment to help close the U.S. racial wealth gap.
Jim Connell, Chief Procurement Officer and Head of Global Supplier Services, aims to drive diversity further through the bank's procurement function.
The strategy is built upon JPMorgan Chase's Gold Supplier program, an initiative launched in 2017 that brings together industry leaders to generate shared, incremental value and strengthen relationships with its most strategic and highest performing suppliers, from blue-chip market leaders to small and agile innovators -both publicly traded and privately held.
"We asked them to draft and submit a growth plan that would show us over a three-year horizon how they're going to improve supplier diversity, in general, and specifically with Black, Hispanic and Latino companies. We then benchmarked those growth plans against each other, and once we felt they were sufficiently ambitious, we accepted them."
To date, almost 40% of Gold Supplier growth plans have been determined ambitious enough to have an impact. Collectively they will increase diverse spend by US$6.2bn over the next three years, $1.2bn of which is earmarked for Black, Hispanic and Latino suppliers. Financially it is a major step in the right direction, and Connell expects that figure to balloon further as more Golden Suppliers are fully onboarded. What's even more motivating to Connell and his team is ending 2021 with about a dozen Gold Suppliers initiating a supplier diversity program for the very first time.
"Most exciting is the exponential impact of this," he says. "Around half of our Gold Suppliers have also committed to replicating this initiative with their supply chains, cascading the mandate that diversity is a priority for them. We're excited about the idea of magnifying and multiplying that impact"
Through the Gold Supplier program, JPMorgan Chase also shares its own list of diverse suppliers, with teams in place to ensure that minority and underserved businesses share the same level of visibility as more established competitors.
"We have over 100 of the biggest companies in the country, and together we've created this community where we share diverse supplier lists," Connell says. "Through practices like this, we help each other succeed."
It is not a box-checking exercise, Connell says, but a vital pillar for the future of the bank and its stakeholders. "We view supplier diversity not only as a moral imperative, but as smart business," he explains. "We compete with other banks for clients, customers, and talent. And so we know that a bank that is firmly rooted in these communities is going to have a positive long-term impact."
In the coming 12 months, the bank anticipates firm progress in the growth plans that have already been submitted, with more opportunities as further Gold Supplier growth plans are approved. But it is the long-term vision that will enact real change, and bring the bank's true ambition to life.
"The larger purpose of all of this is to have companies develop sustainable program that will create new diverse spend for decades into the future," Connell says. "We'd like to see this initiative cascaded to thousands of businesses, because creating more inclusive supply chains across the wider business community will change the competitive landscape for diverse suppliers for generations to come."
Read the full story HERE.