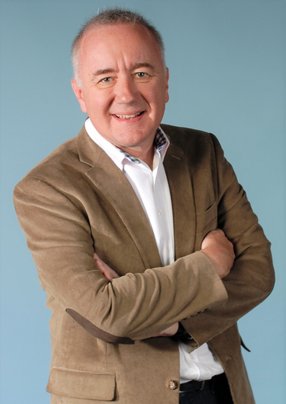 Jim Townsend
Chief Procurement Officer (CPO) of Walgreens Boots Alliance

WBA's Chief Procurement Officer, Jim Townsend, details the company's procurement evolution, digitalisation and ethos
An integrated healthcare, pharmacy and retail leader that serves customers across the US, Europe and Latin America, Walgreens Boots Alliance operates multiple consumer brands.
In his role of chief procurement officer (CPO), Jim Townsend is an integral leader in WBA. Armed with considerable experience that he has accumulated in the course of varied roles, Townsend is ripe with knowledge – whether technical, business-focused, historical or about building self-belief for success.
"Every procurement professional should be bold, brave, and ready to take the right road rather than the easy road," Townsend asserts, establishing his style of leadership and conducting business.
His honest, straightforward approach lends itself well to the role of CPO, particularly when liaising with other organisations and making tough calls. This has fed into the company's digital procurement transformation, as well as its overall large-scale transformation process, ensuring success for WBA as a whole.
Journey to digital procurement
"Retail and healthcare has revolutionised over the past five years, and the pandemic has further accelerated development within these sectors. Customers and patients expect increased convenience through digital omnichannel experiences, as well as greater value, transparency, sustainability, and diversity," Townsend outlines.
Change has been a prevalent theme throughout the last decade, with much of society slowly relocating to online spaces to match the needs and expectations of generations brought up in a technological world; the pandemic merely illuminated and sped up this shift.
Explaining the process further, Townsend says: "We recognised that strategic supply partnerships were crucial to delivering a new sustainable customer offering and that the investments needed to be funded through operating efficiencies. We were charged with jointly identifying, structuring and developing these partnerships."
"To achieve this, we had to transform our organisation. We had to attract, grow and retain talent and reposition ourselves within the organisation, as well as our ambition."
The first stage of this transformation began back in 2017, slightly before many other companies jumped on the digital transformation bandwagon, and it has been ongoing ever since.
"The executive leadership team supported and sponsored the new procurement model, which in turn aligned with the wider organisation. Policies were overhauled and embedded," Townsend says of the process.
The benefits of authenticity
Townsend – whose interesting, varied career began when he left school at 16 – initially wanted to be a world-class cyclist before reality brought him down to earth with a bump. Luckily, he had planned for this sort of outcome.
"In parallel with those dreams, I did a great engineering apprenticeship, became a manufacturing engineer and then went to university, where I studied part-time for my mechanical engineering degree."
It was, however, while studying for his MBA that Townsend really began to understand where his interests lay. "I was super interested in the concept and idea that, for companies to be successful, it's 'supply chain vs supply chain' – which actually isn't always the case," he says.
Townsend is fully aware of how fortunate he has been and how the particular set of opportunities he has had in life have fed into his self-belief. As such, Townsend is dedicated to ensuring that those who are disadvantaged, who have fewer opportunities in life, are offered the same chances to succeed no matter what, that they have the same realisation of "I can play on the same pitch these guys can" that he once had.
"That was a real moment for me, when I figured out that, wow, I can actually make a huge positive difference to people's lives, as well."
This attitude has led to Townsend becoming an authentic, effective, and empathetic leader that his team can rely on, just like his inspiration: Ernest Shackleton.
"Why would anybody want to work for somebody that's not authentic?" he questions. "As the great Oscar Wilde said, 'Be yourself; everyone else is already taken'. I think I have a very optimistic and positive outlook, something that prevails very much in the US and elsewhere."
As the future sits on the horizon, it looks as though Townsend and WBA's ethos, strategy and aims are well within reach – particularly in terms of helping the most vulnerable and embedding sustainability via efficiency.
Read the full story HERE.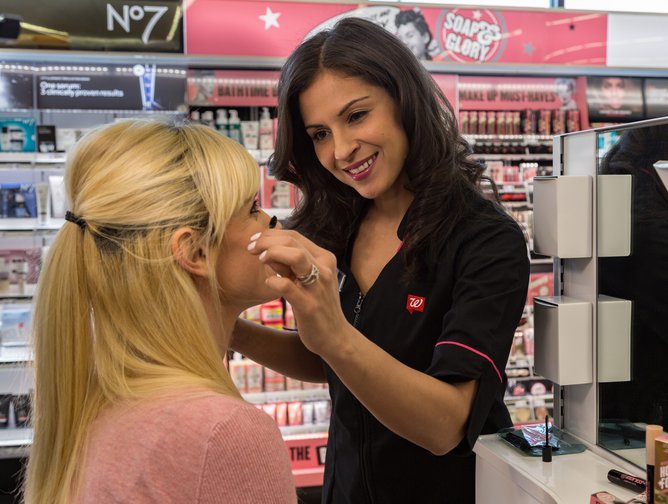 Walgreens Boots Alliance - Retail/beauty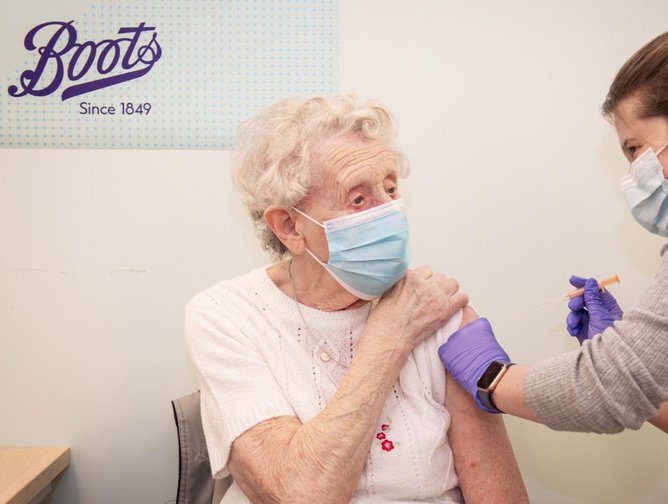 Brenda Clegg receiving COVID-19 vaccine at Boots