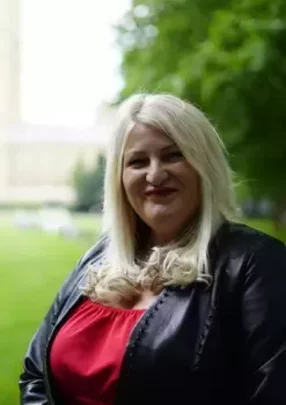 Jacqui Rock
Chief Commercial Officer for NHS Test & Trace
Jacqui Rock, Chief Commercial Officer for NHS Test & Trace for UK Government, on leading the response that's winning the digital war against COVID-19
You would be hard pressed to meet anyone with more personality, drive and passion to service than Jacqui Rock. Officially designated Chief Commercial Officer for NHS Test & Trace for the UK Government, she is simply the person you turn to in an hour of need. Someone who Gets Stuff Done. Just the person, in fact, to help the UK in its fight against COVID-19. This sense of duty is something that has stayed with Jacqui throughout her distinguished career.
"I would work all day on the trading floor then go out and put on a police uniform," recalls Jacqui. "I have always felt a strong desire to give something back and make a difference. We write our legacy every day and, in the words of Heather Small, 'what have you done today to make you feel proud'."
Jacqui worked for 30 years in the Financial Services industry where she held multiple executive positions with the likes of Credit Suisse, JP Morgan, Barclays and Bank of America Merrill Lynch.
She then followed her calling and joined the Ministry of Defence as director for the Defence Infrastructure organisation – where she was responsible for £4 billion annual investment across the whole military estate for the Army, Navy, Royal Air Force and Joint Forces Command.
"When the call went out across Government for a chief commercial officer, I felt compelled to stand up and be part of the solution," says Jacqui. "I have never been a good observer, always wanting to be in the thick of it, and this was the most challenging situation our country and the world has faced for decades."
NHS (National Health Service) Test & Trace was established in May 2020 as a government-funded service in England, in response to the crisis to track and help prevent the spread of COVID-19. NHS Test & Trace forms a central part of the country's recovery strategy, which seeks to return life to as close to normal as possible, for as many people as possible, in a way that is safe and protects the NHS and social care.
"In July 2020, we set out the plan for NHS Test & Trace to take us through summer and into winter," says Jacqui. "When the Test & Trace service began, we were still learning about the virus. We did not fully know how prevalent COVID-19 was, or the number of people who had the virus but did not display symptoms."
It's fair to say that when Jacqui began her role in NHS Test & Trace, it was a crisis response unit. There was no end-to-end process, no operating model and no team. They started from scratch and had to scale activities to contain the virus and then test the entire UK population. This already pressurised situation was magnified by constant pressure and scrutiny.
"We have been under relentless scrutiny from the media, audit committees and legal challenges," says Jacqui, "but we knew that what we were delivering was the roadmap out of lockdown and we were saving lives.
"I am immensely proud of the work and achievement of Test & Trace and being part of the COVID response team. We often remind each other when it gets tough that this is something you can be proud of for life."
Read the full story HERE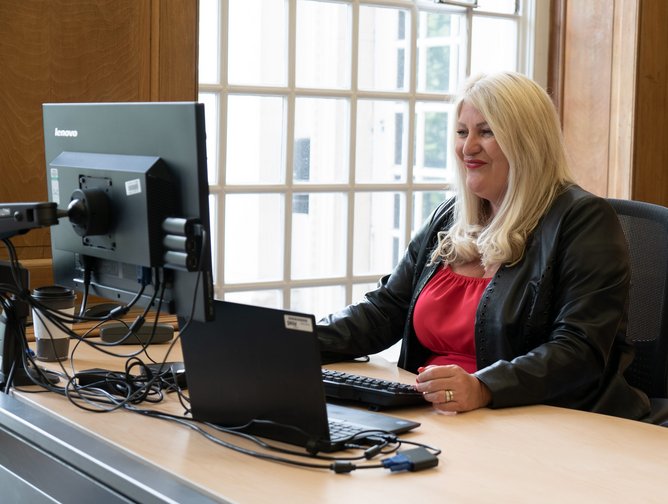 "People are always at the centre of client conversations because they are the lifeblood of all companies"