Supply Chain Risk Management
J&J health supply chain chief Stevens is STEM role model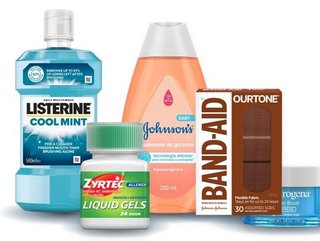 Meri Stevens is Worldwide VP Consumer Health Supply Chains at J&J, where she oversees a consumer health supply chain that, every day, serves more than 1 billion people across 60 countries.
Meri Stevens -- Worldwide VP Consumer Health Supply Chain at J&J -- is a trailblazer in supply chain and as a role model for women in senior STEM roles
In a world crying out for more women in jobs with STEM requirements, Meri Stevens is a trailblazer in every sense of the word.
Currently Worldwide VP Consumer Health Supply Chain at Johnson & Johnson, Stevens started out by gaining a BSc in mechanical and electrical engineering, a field of learning not uncommon among senior supply chain professionals. Now, she is a supply chain veteran with more than 30 years' experience.
In that time, Stevens has proven adept at all aspects of supply.
"I have expertise across all five supply chain pillars," she says. "Planning, sourcing, manufacturing, delivering, and serving."
She describes herself as "a dynamic leader" who is "successful at attracting, cultivating and retaining diverse and high-performing teams".
Recognising levers of supply success
Stevens certainly knows how to identify the right levers to drive success, which she has proven time and again by delivering strategic transformation across industries including consumer durable goods, media, installation services, electronics, pharma and aerospace.
She began her career in operations management at GE, where she spent more than a decade honing her skill. Then there were spells at a diverse range of companies, including Bertelsmann (media), Tyco (fire protection) and Newell Rubbermaid (consumer products), where she was the chief supply chain officer for two years.
"I think I've been in every industry but food," she laughs – which, from an overview of her career, appears to be the case.
It was in 2015 that she joined J&J, as VP Supply Chain Strategy & Deployment, with the move marking her third foray into the healthcare industry.
In healthcare 'you want to make lasting impact'
"If you think about leaving a lasting impact, healthcare is one area where you really want to drive something different," she says of being drawn back to this sector.
In her current role, Stevens very much has the opportunity to drive change and make a difference, because her portfolio includes everything from planning to sourcing direct materials through to the make, deliver and return functions.
She is also responsible for delivery of the household J&J brands that we all know so well, such as BAND-AID plasters and Listerine mouthwash. Her team was also responsible for the 'cold chain' that delivered J&J's Janssen COVID-19 vaccine.
The market Stevens serves is colossal. She oversees a consumer health supply chain that, every day, serves more than 1 billion people across 60 countries.
Health supply chains 'about reliability and resilience'
Driving such a vast supply chain always, according to Stevens, comes down to "choices around reliability and resilience".
Speaking to Supply Chain Management Review, Stevens said: "When you're serving more than a billion people a day, the most important thing is to make sure that when you reach for our product on the shelf then it's going to be there for you."
Stevens says that this focus influences how J&J balances what it manufactures in its own facilities versus manufacturing partners – something she describes as "manufacturing in a way that creates agility".
She continues: "One of the things we are working on extensively is understanding our dual sourcing strategy."
Dual sourcing strategy is key to J&J
She explains that, because J&J's portfolio has been created through acquisitions, "this can sometimes take us longer".
She continues: "Our two axes are where is the consumption happening and where is the best source of supply. With those, we look at the partnerships we've developed.
"In a perfect world, I would have everything nearby, with infinite capacity and 100% agility. But, in an imperfect world, I'm constrained by where I am today and the changes that I can make now. So, it's about balancing those things as we go."
And one cannot discuss a healthcare supply chain professional like Stevens without referencing the challenges of the pandemic.
Of that time, she says: "The biggest thing we experienced was volatility, especially in the consumer business. We saw lots of variation in where people were buying products and what they were buying. The demand for some traditionally stable products doubled and tripled."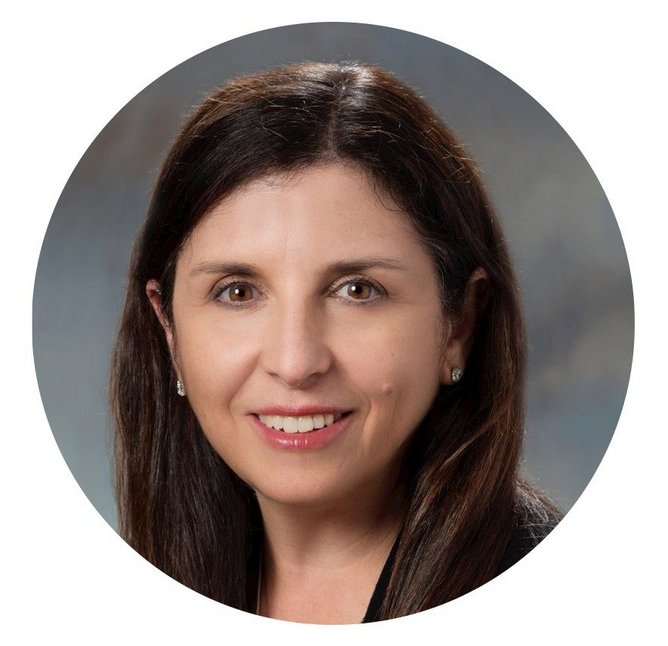 "People are always at the centre of client conversations because they are the lifeblood of all companies"