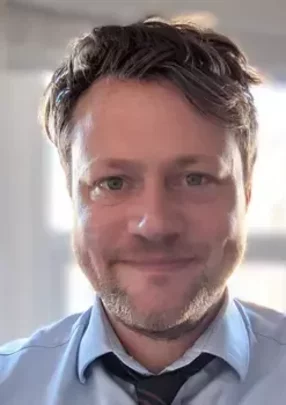 Glyn Watts
Group Head of Procurement, Go-Ahead Group
Glyn Watts, Group Head of Procurement, explores procurement's role in the group's ambitious sustainability targets
The Go-Ahead Group is one of the UK's leading passenger transport operators. But its commitments extend far beyond delivering efficient, safe and affordable public transport. Sustainability has risen to the top of the agenda. In 2019 the group released its Sustainable Procurement Charter, a list of measures to make impactful contributions to climate change and to deliver greater value to all of its stakeholders. It forms part of the group's strategy to be a net zero business by 2045.
"Every new tender is an opportunity to reconsider how we do that business," says Watts. "So even the routine and the mundane, we'll ask if there is a new way of doing it, or whether we even need that requirement anymore. Our ethos is to invite market entrants in for a discussion before we run a tender. It's so important to do early market engagement, discover who else is out there, who's doing things differently, who's innovative and, ultimately, who could bring some value to our operation."
The results have been enormously impactful. A prime example Watts highlights is APCOA Parking, a key supplier for Go-Ahead's car parking provisions. Watts places the annual income from parking at between £40-50m, a substantial contract by any measure. But the use of car parks has changed. More passengers cycle as part of their commute, they require lockers, or they may benefit from a car washing service. In addition, the company wanted to think of ways to incentivise electric or hybrid vehicles through the charging structure over more polluting alternatives.
"APCOA was bristling with these sorts of ideas, and ways to make these spaces more sustainable. And with that in mind, we were no longer looking for a good debt collection company, or even a supplier primarily focused on parking," Watts says. "The result is we now have a partner in APCOA with which we can develop those ideas over a number of years. They were successful largely because of the amount of ideas they had, and how well they can develop those, particularly in the sustainability space where they have strong partners in electrical vehicle charging."
This mindset to balance innovation and cost has been codified in Go-Ahead's recently published SME Strategy. "These are smaller categories of spend where we may currently use a big provider, but if there's a quality market there for SMEs, we're going to commit 100% of the time to using SMEs. As long as the safety risks are understood, we're going to get the quality we need, and there are no other issues, we're going to have a blanket policy that they have to be SMEs. There's still work to do there, but we think it could have a big impact."
This is not "spend for the sake of it", however, says Watts. "We're not just doing it for reputation; we strongly believe it supports our corporate strategy. If we're going to develop for the future of transport, we need to be looking at innovative step-change technologies, which often come out of left field and sometimes not from our industry."
Go-Ahead has come a long way in just a short period of time, but Watts believes the rate of change will accelerate even faster in the coming 12 to 18 months.
"I like to think we would be much further along the road in our climate change strategy. "I'd also like to think we will be pulling more innovation from our supply chain. We're running a bus supply chain challenge across all of our existing suppliers. We're asking, 'What can you do for us?' It could be on cost operations. It could be customer experience. It could be to do with the environment and climate change. I like to think that asking these questions will provide us with some strong results, but at the very least put our suppliers on notice that we are listening and we have an appetite for experimentation and change."
Read the full story HERE.