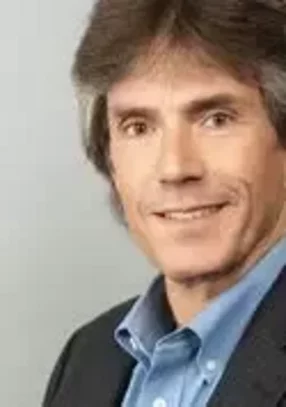 David Ginsberg
Vice President of Supply Chain
After many years of work on Sonic's digital supply chain, David wants to lead by helping others
To innovate, it takes deep knowledge of your industry from the inside and out. David Ginsberg recently announced the first autonomous digital supply chain in the electronics industry. 'Autonomous data cleansing, sourcing, planning, procurement, rescheduling, tracking, and invoice matching. 65% to 75% of our one million parts per week ordered, managed, and delivered without human touch,' he writes. But he's been working towards this his entire career. 
Entering Telecom
After graduating from the University of La Verne with an M.B.A. in Marketing, Economics, Finance, and Accounting, David started what would be a lifelong pursuit to improve supply chains. He built advanced digital telecommunications at Stanford Telectom (acquired by Flex), intelligent switching hubs at Alantec (acquired by FORE Systems). And at Sentient (acquired by Cisco), he built the industry's highest-density ATM Circuit Emulation Service (CES), selected their corporate ERP system, and implemented it in under 60 days. 
These experiences early on in his career equipped him with a set of strategic management skills, almost like an electrician's toolbox. Instead of pliers, electrical tape, and cable ties, however, David carried with him the ability to strategize on complex electronics projects, work on ERP/MRP projects, and develop strong connections within the supply chain industry. 'In a world where people are sometimes out to make a name for themselves,' says Phil Eldridge, Vice President of Operations at Mason Controls, 'David recognises the quality, importance, and value of fairness in sustaining long-term relationships.' 
After Sentient, David joined Sonic Manufacturing one year after its startup launch. At this point in his career, he was skilled enough to architect all of its supply chain processes. The first time around, he created a self-correcting database and implemented Sonic's first ERP system. But as Sonic grew, so did David.
Building Skills
For five years, he experimented with senior roles in supply chain, piecing together a more complete view of the industry—its pain points, opportunities, and needs. 'His management style is that of removing the obstacles for all involved to come up with a win-win solution,' says Manmeet Wirk, Vice President of Business Development and Sales at Sonic Manufacturing. 
As Senior Supply Chain Manager at Hammerhead Systems, he negotiated pricing with clients, developed supply simulations, and worked with its ERP system. Then at Stratalight and OpVista, he worked on a leading 40G and 100G optical networking system, which essentially supercharged how much bandwidth service providers could offer before the telecoms meltdown in 2008. 
But while the industry faltered, David stepped up. Supply Chain Manager of NetOptics (acquired by Ixia), and in 2010, he re-joined Sonic as Vice President of Supply Chain, resuming a decades-long quest to build the first autonomous digital supply chain in the electronics industry.
Launching Innovation
What set this company apart—and what David loved—was that Sonic was founded, owned, and managed by engineers with a deep and passionate understanding of technology, rapid execution, and tactical planning. This time, he stayed. Twenty years later, he and his company have created a fully automated supply chain system that auto-procures over 44 million parts per year. Half of what is ordered is delivered in under three days (typical). 
Now that Sonic's digital supply chain has been proven to work—faster, cheaper, and better than the alternatives—David is ready to show others how to do it. He's willing to chat with anyone about how to start automating their electronics supply chain, will lead factory tours, and is ready to work with Sonic's competitors to speed overall innovation within the supply chain. He finishes in typical David fashion, with a focus on others. 'Thank you to our integrators, distributors, and factories that supported us!'
Read the full story HERE