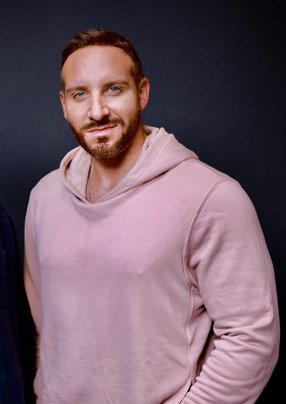 Brandon Card

Brandon Card, CEO and Founder of Terzo discusses his career journey, the founding of Terzo, and the future trends for the procurement industry
With a keen natural interest in technology and a stroke of perfect timing, Brandon Card (CEO) Founded Terzo in 2020 with the vision to help large organisations drive sustainable, digital transformation.
Coming out of school, Card had a desire to work on Wall Street, but in 2008 the economy crashed, so he turned his attention towards other opportunities. "I made a bet on technology, and I got excited about the opportunity to go into software. My Caeer began at Oracle."
Prior to founding Terzo, Card worked for IBM and Microsoft before founding Terzo, a data leveraging organisation that helps enterprises optimise their relationships with critical suppliers, generate cost savings and drive faster innovation.
"Terzo is a supplier cloud platform. We offer three key solutions."
Card adds: "We primarily work with Fortune 1000 companies, helping them with contract management, spend analytics, and ESG programme management. For many years, I heard of the difficulties when it comes to managing the third-party supplier ecosystem. The need for a new supplier cloud platform to centralise all critical supplier data is what drove me to build Terzo.
"We are very passionate about providing a simple, intuitive user experience to our customers, and one of the big differentiators between Terzo and some of the other legacy players in the industry is our contract intelligence and AI. We take complex meta-data out of vendor contracts and provide intelligence and insights. This is the big gap that we're filling."
Card's favourite thing about the technology industry is its innovative nature. "There is constant innovation, growth and creativity in the industry," says Card. "One thing I really appreciate about technology is the constantly changing environment and the need to stay up-to-date on the latest and greatest. You can never stand still. I love the fast paced moving world that we are in."
He adds: "I have a lot of passion for building new products, I'm really excited by bringing new products to market, but what inspires me most is the ability to hire great people all over the world, and be a positive impact on their lives.
"Looking back on my life, being able to employ 70 full-time employees through the pandemic is one of my proudest achievements. Never giving up and being able to get Terzo off the ground, landing venture capital funding during a very uncertain time was another one of my biggest achievements. We've tried to build a company for many years and we never gave up. I'm really proud that we were able to push through and get Terzo to market."
The next 12 to 18 months for Terzo
The next 12 to 18 months will be dedicated to fundraising for Terzo, coupled with Hiring great people to come in and help further build the company to drive its mission. "These will be some of the key focuses for myself and the leadership team over the next 12-to-18 months, alongside our continued efforts to sell to the biggest companies in the world and integrating our supplier cloud platform into as many different verticals as we can."
Future trends for supplier management
When it comes to the supplier management aspect of the procurement function, Card expects to see more and more solutions popping up, both SaaS-based and AI-driven.
"The supplier management software world has two distinct leaders right now – SAP Ariba and Coupa – and neither one of these solutions have really innovated in the last decade, from what I've seen," says Card.
"There are a lot of challenges in vendor management and overall supply chain management that today's solutions don't solve, due to being built during a different time for different needs. I believe that this area has a lot of potential and is ripe for disruption."
Read the full story HERE.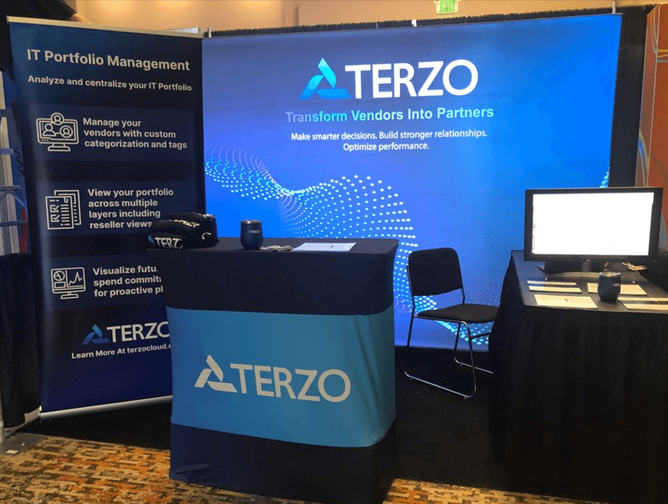 Terzo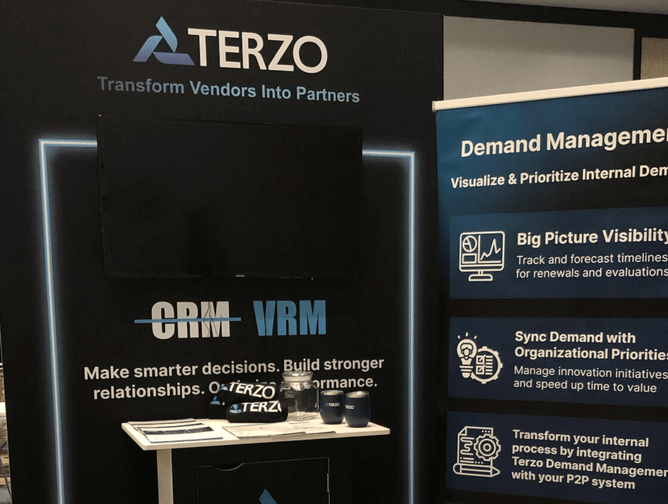 Terzo