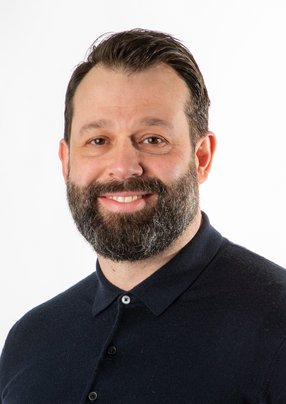 Benn Godfrey
Vice President Procurement - Raw Material and Forming, Rolls-Royce

Benn Godfrey explores how the sourcing function is driving sustainable decisions that are good for business and the planet
Sustainability has risen to the top of the agenda for Benn Godfrey, Vice President Procurement - Raw Material and Forming, Rolls-Royce. "I personally spend as much time on that topic as I do anything else," he says. And for good reason. Sustainability has become a business imperative intertwined with the other demands placed on supply chains, whether it's "a big boat stuck in a canal", geopolitical uncertainty, or the ongoing ripple effects of new COVID-19 variants.
Godfrey alludes to Blackrock chief Larry Fink's famous annual letter, and his recent assertion of the 'triple bottom line': profit, people, planet. "The point that I want to reiterate is exactly that the work that I'm doing, and the work that we're doing at Rolls-Royce, is about those things," he says.
Rolls-Royce's sustainability programme includes a broad array of initiatives that further epitomise the procurement function's digitally-enabled thinking. One example is managing recycled material to repurpose in Rolls-Royce engines. "We've been doing that for a long time, but we've never talked about that as anything other than as a financial benefit," Godfrey says. "We're now able to talk about that as contributing to our net zero aspirations by not digging large amounts of metal out of the ground for a second time. It also de-risks our supply chain, because, for example, every unit of nickel that you can recycle, you don't have to buy one from the market and be exposed to either shortages in material or speculation in price."
In energy, the firm is leveraging internal innovation from Rolls-Royce's power system business – something the company is open to sharing with other organisations – to decarbonise two of its largest footprints in the UK.
"Not everybody can build cleaner, mega power plants," Godfrey says. "Our approach is to take technology that exists and package it up to make it modular and small. Relatively speaking that is - it's as big as a football stadium - but nonetheless, making it smaller and more accessible is part of the solution."
Godfrey also points to Rolls-Royce's core products, and the advances it is making in the electrification of flight.
The reality is that, to move lots of people a long distance, right now you're not going to do anything other than burning fossil fuels. But for smaller numbers of people, for shorter distances, the electrification of flight, whilst behind the electrification of other modes of transport, is not something that's going to go away. And this is something we in procurement were involved, buying the metals and tools and rare earths that make it a reality."
Prolonging the life of a product is another way that sustainability meets profit, Godfrey says. "The very best thing you can do from a cost perspective and from a sustainability perspective is not buy the thing at all."
Digital transformation has empowered Godfrey and his team to extract value far beyond the scope of procurement's traditional transactional responsibilities. Smart use of technology and a willingness to evolve mindset and processes as much as software packages and video platforms will come to define where the function is headed next, Godfrey believes. It is a future of increased digital agility, data and the maturity of AI and other emerging technologies.
"From what I'm seeing, it's not fully there yet," he says. "But if I think about some of the solutions that are out there for some of the topics that are important to us, in terms of cost and supply chain visibility, and the conversations I'm having with small, half-a-dozen-people start-ups to the very biggest names, it's close.
"Couple that with the vast array of competing green technologies out there, which will drive the net zero agenda, and from a technology perspective, I think we're probably closer than many of us may realise to some really interesting tools and systems being available to support the buyer to do their job and drive value."
Read the full story HERE.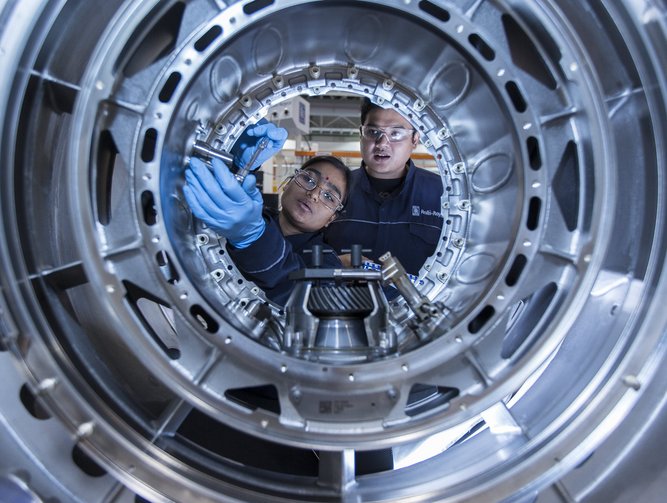 Rolls-Royce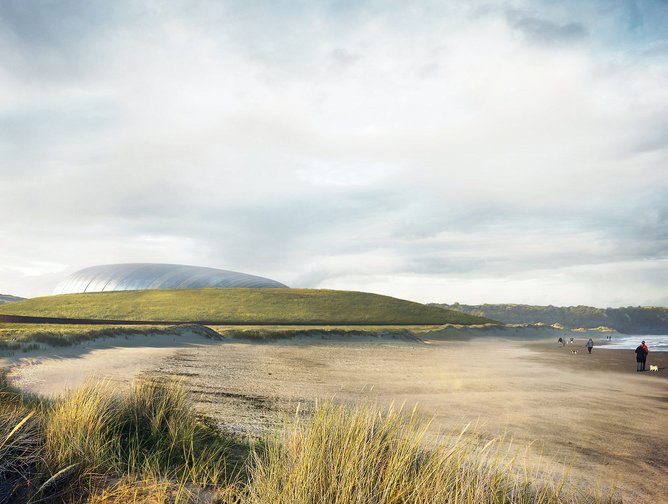 Rolls-Royce