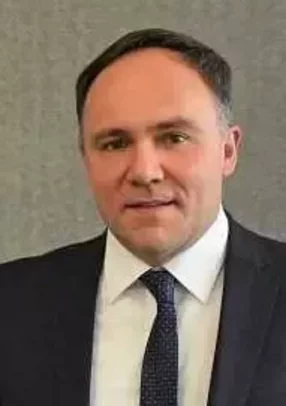 Aidir Parizzi
Director of Global Supply Chain
Aidir Parizzi, Director of Global Supply Chain at IMI CE, discusses the consolidation of its global supply chain and digital transformation...
Aidir Parizzi, Director of Global Supply Chain at IMI Critical Engineering, has held various strategic sourcing roles within supply chain. "I started my journey in the automotive industry as a purchasing engineer for Volkswagen after completing my bachelors and postgraduate degree. As a result, I was soon attracted to the supply chain sector," reflects Parizzi. "After 10 years in the automotive industry I moved to oil and gas where I worked for FMC Technologies and General Electric in global strategic sourcing roles. In 2017, I joined IMI Critical Engineering with one clear mission - to consolidate the global supply chain operations of the company which is spread across 18 sites, in 12 countries worldwide."
Parizzi believes that what makes the company different from its competitors is the talent and diversity across its entire operations. "We are relentless in our focus on customers and our dynamic collaboration with supply chain engineering and commercial teams to ensure we are quick, reliable and long term partners in the market.
Since his time at the company, Parizzi has seen IMI Critical Engineering experience the same challenges as others in the industry. "We have obviously felt the impact of the sharp market decline in the last couple of years. However, as a leader in the power generation sector, we must evolve at the same pace as the market by quickly reacting to new trends such as LNG, natural gas and petrochemicals. In addition to this we are also investing in adjacent sectors such as our recent acquisition of American company PBM, which gives us market leadership in pharmaceuticals and sanitary valves. While we need to adapt in order to remain industry leaders, our values and mission remain the same." 
Parizzi states that he has seen IMI transform its ERP systems, data and analytics. "We are gradually transitioning our sites to a single system with the help of IFS. Since 2017, we have moved half our sites onto one system, which can produce automatic reports and data analysis, to streamline and facilitate best practices and solutions within the division. In addition to IFS, we also use Cedar Bay, a comprehensive data capture solution that allows us to track our materials across the whole production cycle." 
Parizzi explains that a good change management strategy starts with making sure all stakeholders are part of any decisions and contribute to finding the right solutions. "We follow a change management strategy that continues well into execution, keeping everyone engaged and focused on the outcomes. We've also invested in a growth acceleration program methodology that is embedded into all areas of the company, helping us to achieve fast solutions, minimise costs and find inefficiencies."