Total Supply Chain Summit
Mon 16 Oct - Tue 17 Oct, 2023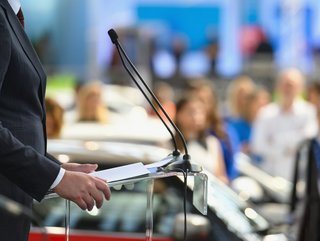 Total Supply Chain Summit
Event for the supply chain sector
15th & 16th May 2023 – Radisson Hotel & Conference Centre London Heathrow
16th & 17th October 2023- Radisson Blu Hotel Manchester Airport

The twice-annual Total Supply Chain Summit is a unique two-day event which brings together supply chain, logistics and distribution professionals with suppliers to the sector for a series of pre-arranged, face-to-face meetings.
The Summit will cover the full spectrum of products and services across:
3PL
Logistics Management
Demand Planning
Distribution
Forecasting
Cost Reductions
Inventory Optimisation
Procurement
Barcoding
Total End-To-End Supply Chain Solutions
… and many more.

It's free for supply chain professionals to attend and they will also have the opportunity to attend seminar sessions throughout the event.
Overnight accommodation, all meals and refreshments plus an invitation to our networking dinner with entertainment, is complimentary.
Find out more at https://totalsupplychainsummit.co.uk
To claim your free place, simply register for your free place here. Alternatively contact Hayley Purrell on 01992 374073 or email [email protected].
SUPPLIERS TO THE INDUSTRY
If are you are a supplier to the sector and would like to meet with 50+ senior supply chain professionals who are attending the Total Supply Chain Summit to meet new solution providers, click here. Alternatively contact Nick Stannard on 01992 374092 / [email protected].