Yusen Logistics opens South Africa office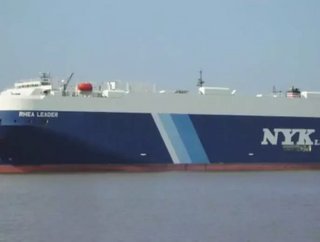 Follow @JosephWilkesWDM Yusen Logistics has announced it is to open an office in South Africa, declaring its intentionto research the Sub-SaharanAfrica...
Yusen Logistics has announced it is to open an office in South Africa, declaring its intention to research the Sub-Saharan Africa market.
President Hiromitsu Kuramoto of Yusen Logistics Co Ltd will be opening a representative office in Johannesburg, South Africa, this month.
The company says that South Africa has been enjoying thriving economic growth, supported by abundant natural resources. With its concentration of auto industry-related companies, firstly the automotive, manufacturing and energy industries, including renewable energy, are also expected to expand in the future.
A company spokesman said: "An increasing number of companies are positioning South Africa as their base for those countries with growth potential in Sub-Saharan Africa, and South Africa's importance in the region is growing.
"Our representative office in Johannesburg will research the market and logistics infrastructure for the entire area of Sub-Saharan Africa, in addition to increasing its support of the existing businesses currently handled by our agencies, thereby aiming to build a framework to address the needs of our customers in countries in Sub-Saharan Africa."
Information
| | |
| --- | --- |
| Address | NYK Group 2nd Floor, 8a Protea Place Sandton Johannesburg, South Africa |
| Representative | Masafumi Soemoto |
About Yusen Logistics
Yusen Logistics is a leading provider of contract logistics and air/ocean freight forwarding.  Offering a truly global, total logistics service, the company provides warehousing, distribution, freight forwarding and supply chain management services.  As of April 2011, the company's European region employs some 4,300 employees and operates 75 facilities with over 700,000 m2 of warehousing space throughout Europe, from Spain to Russia.  The global headquarters of Yusen Logistics is Tokyo, with other regional headquarters for East Asia, South Asia/Oceania and the Americas.