Young, disaffected supply chain talent deserting sector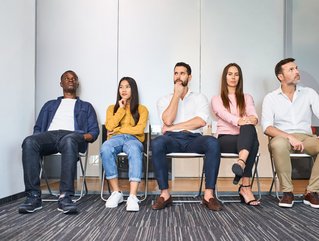 Over half of senior supply chain professionals say employee retention has fallen over the past three years, with many fearing serious problems ahead
Supply chain is haemorrhaging skilled staff, especially at junior level, suggests a new report, which also says the situation is of concern to nearly all senior supply chain managers.
More than half (56%) of senior supply chain professionals say employee retention in their function has decreased over the past three years – and 57% admit this is a problem, according to a report from supply chain and procurement digital training provider, Skill Dynamics.
Breaking the Skills Loss Cycle in Supply Chain and Procurement analyzes data from 200 supply chain professionals across the UK and US, to uncover what's driving employee churn, the implications for supply chain organisations, and how they can stop the trend.
At a time when supply chain teams are under extreme pressure, keeping skilled people is more important than ever, yet the report suggests over a quarter (27%) of junior supply chain professionals plan to leave their role over the next two years.
It adds that senior professionals are worried about the impact with almost all (99%) expressing concern over the consequences of high employee turnover. The biggest worry is the loss of critical skills (48%), followed by increased risk of errors (43%).
When asked about the causes of churn, increased workload came out on top, cited by 62% of professionals, but other factors are also at play. Almost half (47%) named limited progression opportunities as a driver of churn, while over a third (34%) cited a lack of respect for the function. #
Junior supply chain workers 'don't feel valued'
And almost one in five (19%) of junior supply chain professionals say they do not feel valued within their organization.
"It's not altogether surprising to see a lack of respect for the function cited as a driver of churn," says Adrian Preston, Head of Supply Chain Content at Skill Dynamics. "Historically supply chain has been viewed as an operational function but as global supply chains grow, strategy and planning are becoming increasingly important skill sets.
"Our data clearly shows this, with senior and junior supply chain professionals agreeing that supply planning, analytics and strategy are the most important skills for their jobs."
The report questions whether junior supply chain professionals are properly prepared for their roles. Almost three quarters (73%) of junior professionals agreed there is a "high need" for structured, on-the-job training in their function, due to a lack of formal qualification options. Almost all (98%) of respondents say they'd like more training to help them meet job requirements.
"Our data paints a picture of supply chain organisations under stress," adds Preston. "Professionals are having to grapple with strategic problems early in their careers, and often they don't have the experience or training to confidently deal with challenges.
He adds: "Plus they don't feel like their contributions are being fully recognised, so they leave. Workload then increases for those left, who then jump ship, and organisations find themselves in a perpetual skills loss cycle."