World's Top Outsourcing Destinations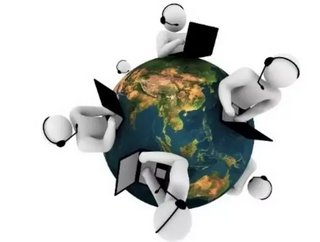 Offshore outsourcing has become an increasingly popular trend throughout the past few years. With recent hit-shows like Outsourced, it seems like outso...
Offshore outsourcing has become an increasingly popular trend throughout the past few years. With recent hit-shows like Outsourced, it seems like outsourcing is a way-of-life for modern businesses.
There are many different reasons why a company may choose to outsource, depending on what the company does and what its needs are, but according to the second annual Capgemini Executive Outsourcing Survey, the top five things executives look for when they choose an outsourcing country are: labor costs (79 percent), technology and infrastructure capabilities (62 percent), skilled labor (61 percent), language proficiency (49 percent) and economic stability (44 percent).
While outsourcing can provide hundreds to thousands of jobs for offshore nations, it also causes the company to downsize its in-house team. Recent Forrester research reveals that in the computing industry alone, approximately 472,632 US jobs will move offshore by 2015, according to Outsourcing Facts. That is a whopping number, which undoubtedly will raise some eyebrows.
Many people are concerned about losing their jobs due to outsourcing. Although outsourcing provides companies with cheap labor, it comes at the sacrifice of cutting jobs within the company and putting its own employees out of work.
But whatever the case may be, it's safe to say that outsourcing is not just a passing fad. Outsourcing is a method of doing business that has grown exponentially throughout the years, and seems like its here to stay. So, with that being said, lets take a look at the top five desirable outsourcing destinations.
India was the pioneer of outsourcing and remains the leading outsourcing destination. But outsourcing to India wasn't always easy. "Most CIOs don't have any clue what it used to be like," says John Doucett, CIO of Hartford, talking about when he first began outsourcing work to India more than a decade ago for General Electric, according to CIO. "You had people who couldn't speak English. The telecommunications were terrible. It was awful trying to transfer files back and forth."
But outsourcing in India has come a long way and now provides many benefits to businesses such as: cheap labor, high quality services, time zone advantages and a stable government. The services in India have vastly improved and India remains the most popular outsourcing destination in the world.
China is rapidly emerging as a prime outsourcing destination, particularly for IT outsourcing. "China will soon be competing with India as an outsourcing destination," according to Shine Technologies. As I'm sure we've all noticed, China's economy is booming, and with that comes great economic capacity and a large, skilled technology resource pool. Also, English is a second language for nearly all Chinese people, making them easier for the US and other English-speaking countries to do business with.
Australia is not normally a country that comes to mind when thinking about outsourcing, but according to Gartner, Australia ranks high on the list. Australia is an attractive outsourcing destination because of its cultural compatibility, data and intellectual property, infrastructure, political and economic environment and globalization and legal maturity. But due to its more mature and developed market, it's not the most cost-effective option.
New Zealand, a sister country to Australia, is also a prime location for outsourcing. It is desirable because of its cultural compatibility, infrastructure and language. But just like Australia, its mature and developed market offers limited cost savings.
Singapore is one of the world's best places to do business, so it only makes sense that it's also a desirable outsourcing location. Its high security, privacy of data, legal maturity, globalization and intellectual property are Singapore's key assets that have caused many businesses to outsource there. However, it is not as competitive as China or India when it comes to the cost of labor.