World champion supply chains: Preparing for the World Cup
By Nick Turner, RVP UK, Anaplan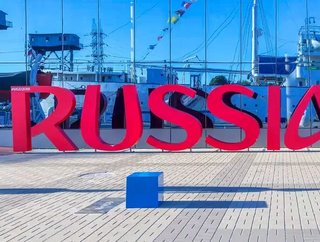 32 teams. 11 cities. One world champion. Millions of football fans will converge on Russia for the World Cup in June. They'll bring their noisemakers...
32 teams. 11 cities. One world champion. Millions of football fans will converge on Russia for the World Cup in June. They'll bring their noisemakers, their fandom, and a willingness to whip out their wallets and buy bags and bags of souvenirs. The question for companies is this: Is your supply chain prepared to handle the demand generated by this massive event?
Companies across the world have wasted no time launching their World Cup merchandising and promotion efforts. Food and beverage companies are revving up promotions, preparing to capitalise as fans rush to stores to stock up on snacks and drinks for the big game. Football kits, shoes, tournament balls, and other collectibles will generate billions of dollars in revenue for retailers.
In 2014 alone, Adidas made over $2 billion on football gear, thanks, in part, to the Adidas-kitted German national team winning it all. And others are taking advantage of this worldwide event to build their brand, like this Qatar Airways campaign. Everybody wants a piece of the World Cup. It's a chance to be associated with an event where the whole world is watching, make an imprint on the world's imagination, and likely make a massive amount of money in the process.
Are supply chains ready for the huge demand that might be coming their way in these emotional weeks to come? If they're not, they'll miss a big opportunity to score while their competitors hoist the trophy.
Make sure the supply chain is match-ready
The emotions of the World Cup will drive impulse purchases, bringing huge increases in demand that supply chains must be ready to meet. The most successful companies have been preparing for many months, building forecasts and plans to meet the demands for their products, both in physical stores and online. End-to-end supply chain visibility and accurate forecasting are essential to this preparation. End-to-end visibility ensures that a clear game plan is in place if changes to supplier or distributor are necessary, and an accurate forecast ensures that your company won't come up empty when demand spikes. A clear view of the product portfolio is required to keep tabs on what products will become most popular during an event of this magnitude, and adjust production as needed.
SEE ALSO:
A network as agile as Lionel Messi
If there's one thing you can rely on with sports, it's that you can't rely on anything. Although the powerhouses are likely to succeed, a surprise team could come out of nowhere and make a deep run in the tournament and create a surge in demand for merchandise, a la Cameroon's quarterfinal run in 1990. Are you ready to react quickly to changes in demand? Because a last-minute goal could change a team's destiny, you need to be prepared to launch into action when the unexpected becomes reality. Organisations with cloud-based, connected, real-time supply chain platforms will be ready to meet those needs with the speed required to win. 
Making winning connections
Like Torres to Fabregas to Iniesta, the best successes come from great connections. All business units need to be working in unison to reach their goals. Marketing promotions of World-Cup-scale are already in motion. In order for those plans to succeed, they must be synced with supply chain plans. Finance must be ready to back up supply chain production requirements with the necessary capital, and supply and demand plans must work as a team to make sure that every customer goes home happy with that bag of their favorite team's gear. The best way to build these connections is through an agile, cloud-based, connected platform that brings all these plans into one place.
Just like the team that will eventually hoist the World Cup trophy, winning supply chain teams thrive on solid preparation, agility, and connection. With those pieces in place, organisations will be ready to win big.