Wireless industry continues to cut and outsource jobs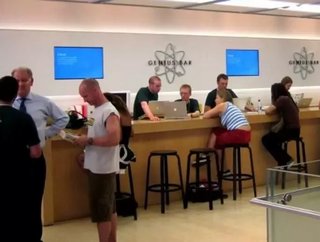 With the worlds wireless industry taking off, youd think job growth in the sector would be showing similar growth. Thats not the case, at least in the...
With the world's wireless industry taking off, you'd think job growth in the sector would be showing similar growth.
That's not the case, at least in the United States, as employment at Smartphone, tablet and other wireless companies dipped to a 12-year low.
According to figures released by the U.S. Labor Department, wireless carriers employed 166,000 people in June. Those numbers are down about 20 percent from the industry's peak in 2006, when wireless companies employed 207,000 workers.
What's troubling is that wireless companies have seen their revenue grow by 28 percent in the last five years, as consolidation, outsourcing and productivity gains from new technology and business practices are all contributing to stagnant job growth.
Blaming workers for a lack of production isn't a factor in the job cuts, as output per hour of wireless workers jumped 24.3 percent in 2009, more than almost any other service industry.
Since 2002, output per hour in the wireless business has nearly tripled.
"Even with all of the growth of more cell phone users and the like... the industry has been able to do that with a lot less people," Robert Atkinson, president of the Information Technology & Innovation Foundation, told the Wall Street Journal.
It's the "ecosystem that is on top of that core network" that "is going to be a growth engine," he added.
SEE OTHER TOP OUTSOURCING STORIES IN THE SUPPLY CHAIN DIGITAL CONTENT NETWORK
Overcoming outsourcing language barriers
Should you outsource Facebook marketing?
Indian banks continue to outsource ATM services
Check out July's issue of Supply Chain Digital!
The drop in the wireless workforce is seen predominantly in the customer service sector, where the number of workers dropped to 33,580 last year. That's more than 20,000 less than the 2007 customer service workforce of 55,930.
"It used to be you had to scale your customer-care resources linearly with the number of customers you had. We don't do that anymore," Dan Hays, a telecom consultant, told the Wall Street Journal.
Proponents for the cuts and outsourcings point to new efficiencies in the technology, as Smartphone operating systems like the ones with Sprint and Google's Android have cut down on the number of calls for customer service.