Why supply chain management is like a competitive sport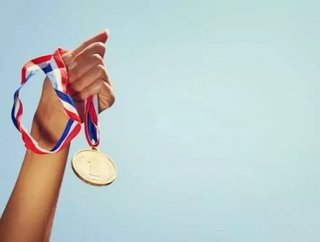 As Rio Paralympics 2016 gets underway, Michael Schwartzexplains why supply chain management is more like a competitivesport than was ever thought possib...
As Rio Paralympics 2016 gets underway, Michael Schwartz explains why supply chain management is more like a competitive sport than was ever thought possible.
What can we learn from the Olympics and Paralympics in Rio? That moving things, whether they are human beings, balls or boats is extremely hard work. That those who succeed at long-distance running are far less likely to succeed at a sprint. That hurdles can be overcome with the right discipline and support. And that different cultures, languages and traditions need not be barriers to international success.
It's a slightly clunky metaphor, to be sure, but the same lessons can be learned from successful supply chains in today's commodities business. Highly complex, global and multi-faceted supply chains are often the biggest challenge for commodities business. And just as the number of countries represented on the medals podiums continues to increase, and success becomes more diversified, so the number of countries that have a strong and established place in the commodities trade routes continues to expand.
The other important point to be learned from Rio is that the right tools make all the difference. The result of years of research into technical fabrics, lightweight materials and aerodynamics, each iteration of the games represents a step forward in the technical support available to top athletes. For many supply chain managers, a similar step-change in tools and technology is now needed in order to compete at the highest level.
Dynamic and diverse
Managing the diversity of today's commodity supply chains is getting tougher and tougher. Moving just one commodity from one location to another can be an enormous challenge in itself. Moving several raw materials or finished goods in an interconnected and international supply chain is even harder. If it's not done in the right timeframe then it can lead to costly mistakes.
Nor is there a single, one-size-fits-all approach. The discipline required to move a single dry good from one side of the world to another is very different from that required to move, for example, highly flammable LNG or other more stable liquids. Different rules and regulations apply (and can change at different points of the supply chain). The customers and their demands are different. The windows available for actual delivery can vary enormously.
The reality of today's supply chains is that there is no single solution for transport, warehousing, or logistics. All of these factors have to be adapted to the specific commodity concerned, the demands of the buyer and the seller, and the locations involved. Any attempt to apply a fixed set of pre-determined processes to every situation will produce a hugely inefficient and, eventually, non-performant supply chain.
Moving targets
Unlike sports stars, with a fixed event to aim for, supply chain managers are working in a dynamic environment that can change by the second. Every successful supply chain manager knows there's no post-game down time in which to relax and focus on something else. Goods that leave port on Monday morning can be re-directed to a completely different destination by Tuesday afternoon.
They could also involve a completely new set of contracting parties. Like destination, ownership can also change at different points in the chain. Consider again LNG: the contracting parties at the point of extraction and liquefaction may not be the same as those involved in transportation, or those engaged at the regasification stage.
Commodity supply chain managers are therefore faced with the task of monitoring several contracts that assign essential responsibility and liability for the losses that inevitably occur thanks to spillage and boil off, across multiple jurisdictions. Keeping on top of contractual obligations is in itself a major undertaking – regardless of the commodity involved.
On top of the movement of physical goods, are the financial or derivative contracts that often have to be managed as ships, trains and planes navigate the globe. To ensure that these hedging contracts actually mitigate risks as intended, they need to be closely monitored throughout their lifetime with correlations regularly run to pick up any anomalies and address them as quickly as possible. .
Performance data
Each of factors represents a decision to be made, recorded and reported. Each presents supply chain managers with options and difficult choices. When the wrong choice is made, it doesn't cost medals – but it can lead to a significant narrowing of margins and a rapid drain on profitability.
And so managing commodity supply chains is increasingly about managing data. It's about having the necessary information immediately to hand and in a format that enables rapid decision-making. It's also about having as complete a picture as possible.
Effective decisions about shipping routes cannot be made if information about weather, political disruption, modern piracy, local regulations on emission standards, port accessibility and a thousand other data points is missing.
In the same way, effective decisions to buy, sell, and move ags and softs are informed by market trends at one end of the supply chain and harvest yields at the other. In between there is compliant storage capacity, fluctuating market prices, volatility in the cost of bunker fuel, and a lively market in financial and freight derivatives to be understood. 
With the explosion of data comes the need for strong analytical capability. Any attempts to analyze vast data sets accurately and within a set time frame cannot succeed without the appropriate tools. The volumes of information are simply too much for manual analysis or tools that have not been built for the task.
Technical support
No team manager with an eye on gold sends his charges out without the latest equipment. And no modern athlete hits peak performance without huge sets of health, nutritional and biodynamic data. But too often, supply chain managers are trying to reach their own version of peak performance with outdated kit and information that amounts to little more than a yearly medical.
Too often they don't have the capacity to handle the volume – or the variety - of data spooling through the modern supply chain. And they certainly don't have the computational power to analyze it at the speed required in today's volatile markets. They are either dependent on generic analytic tools or attempting to model extremely complex supply chains with spreadsheets.
And it's not just supply chain managers who need access to this detailed, real-time data. Traders, risk managers, and accountants, for example, all have a stake in the successful delivery of the end product. A single, integrated system that can capture physical transactions, schedule movement of goods, track positions, alert exceptions, run scenarios, and deliver optimized supply chains is essential.
Importantly, this kind of platform must also be made available to everyone within the organization who has a stake in the successful management of the supply chain. This can only happen if access to the system – and to the analysis it produces – is available to more than a few select few data scientists or IT experts.
Going for gold
Data management and data analysis are now mainstream activities – and the supply chain is no exception. With the right tools in place, commodities businesses can make effective, data-driven decisions about their supply chains in order to:
Manage complex scheduling and logistics across a variety of commodity types
Optimize storage and inventory anywhere in the world
Analyze the performance of suppliers and monitor key performance indicators (KPIs)
Minimize the costs of supply and maximize profits as a result
Drive efficiency from one end of the supply chain to the other
In other words, best-of-breed systems, like Eka's Commodity Analytics Cloud, offer the seamless merging of data sources, speed, and commodity-specific algorithms to create successful and dynamic next-generation supply chains. As the Olympic Games have reminded us once again, the nature of success continues to evolve. The bar gets ever higher. And there's no room for the ill-prepared.
Supply Chain Digital's September issue is now live. 
Follow @SupplyChainD on Twitter.
Supply Chain Digital is also on Facebook. 
Michael Schwartz is Executive Vice President and Chief Marketing Officer at EKA Software Solutions.