Why are global supply chains becoming more fragile?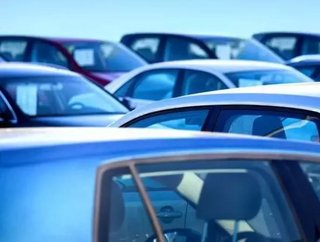 Supply chains keep making headlines around the world for the wrong reasons. General Motors recently recalled nearly 4.3 million vehicles with defective...
Supply chains keep making headlines around the world for the wrong reasons.
General Motors recently recalled nearly 4.3 million vehicles with defective software.  The bankruptcy of Hanjin Shipping, one of the world's largest ocean carriers, left half a million containers with $14 billion worth of goods stranded at sea.
Fiat Chrysler recalled 1.9 million vehicles worldwide for possible airbag and seat belt failures. Samsung had to recall a million of its newly launched Galaxy Note 7 smartphones after some devices burst into flames. And in Europe, Volkswagen was forced to shut down production of nearly 10,000 vehicles after a supplier refused to deliver key components. 
These examples all point to two worrying questions: are global supply chains becoming more fragile and if so, why?
The above Volkswagen example is a good place to start to find answers and begin to address this issue begins it soon becomes apparent this fragility is itself, the first signs of a major shift for global supply chains.

Inherent imbalances - from single company to ecosystem
The automotive industry has come a long way since Henry Ford's Motor Company mke everything that went into its product in-house. Today, 75 percent of automotive parts are not designed or built by car manufactures themselves but by their suppliers.
That means that manufacturing a car is no longer the job of a single enterprise. It's the job of a complex ecosystem of supply chain partners.  And VW is no exception. Indeed, any manufacturer of a complex product such as a car, hi-tech consumer electronics or even clothing relies upon its ecosystem of suppliers far more than the manufacturer may realize.
The VW supplier debacle highlighted how dependent the health of the entire ecosystem has become on the health of each individual partner. And how vulnerable theses complex systems have become to any imbalances.
All ecosystems contain conflict and friction. A simple example is the cost of components. Aligning cost distributions across the ecosystem with the actual value creation is a delicate balancing act. What's the share of value that a superior car seat contributes to the final product? Or a new screen for a phone? Hence, how much should a supplier be able to charge the OEM for it?
Across many industries, suppliers are being asked to make substantial long-term investments in R&D to increase the share of value their components contribute to the mix. But if they can't recover those investments because they are getting squeezed by the OEMs, an imbalance will occur.
This issue will only become more pressing as the value contributions of many new technologies entering into various ecosystems will need to be negotiated for the first time.
What, for example, is the value of a proprietary vision system developed by a small Israeli startup that could enable an automotive company to be first-to-market with a self-driving car?
Or the sensor technology for new wearables that can spot early signs of heart trouble?  Or haptics capabilities that create a totally immersive entertainment experience?
For these complex manufacturers, companies will soon no longer compete company against company but ecosystem against ecosystem.  As a result, in order to mitigate the vulnerabilities of their global supply chains, companies need to embrace a supply chain ecosystem view.
Relationships with ecosystem partners will change. We will continue to see long-term, reliable, stable supplier relationships. But also casual, experimental ones, with enough tolerance to fail, fail fast and to move on. Gartner calls this the bimodal supply chain approach.
There is no way back. Complex systems are already too complex for any single company to master in its entirety. Only organisations that master the switch from single-company focus to 'ecosystem view' will survive. This isn't just semantics. It's a profound shift in perspective that makes supply chain partners just as important as the OEM and each other.
Imbalances aren't going to go away. They are an inherent part of the system.

Once imbalances occur, there is a second condition that can compound this fragility and risk: agility.
Ecosystem agility
One factor that played a large role in the recent VW supplier disruption, is single-sourcing. From VW's perspective, it's a risky strategy to rely on a single supplier for any key component. For Prevent Group, the supplier involved, having so much ride on a single large customer turned out to be an equally costly mistake.
Single-sourcing and single-customer strategies would not be as risky if there was enough agility in the system that would make it possible to quickly move from one ecosystem setup to another.

But the truth is that most OEMs and suppliers can't switch partners on a short notice because they lack the necessary agility in their IT systems to execute such a switch.

Most complex manufacturers still rely on traditional ERP systems that were designed to manage processes and data inside the four walls of a single organization. But this is drastically different from the needs of an ecosystem that demands interoperability and the real-time sharing of relevant data.
Automotive logistics is a great example. Not a single car company in the world can take care of all of its transportation needs so they all rely on logistics providers. There is no 'one-size-fits-all' approach either as logistics must cover inbound components and sub-assemblies, outbound finished vehicles and high volume spare parts And that is without the advent of 3D printing, set to complicate things even further.

Given this complexity it is clear that successful companies in the future will need to run on cloud platforms that can account for the diversity of partners in the system.
These platforms provide the ability to share data on inventory, shipments and documents with any partner across the ecosystem as needed and in real-time. That ability alone can boost the agility of the entire system dramatically.
The idea is not to replace existing ERP systems, but to build upon the investments that have already been made in this area and to extend those investments beyond the four walls of a single enterprise.
Boris Felgendreher is Senior Marketing Director, EMEA, at GT Nexus, an Infor Company
Supply Chain Digital's November issue is now live. 
Follow @SupplyChainD on Twitter.