Who are the Thinkers and Movers in supply chain?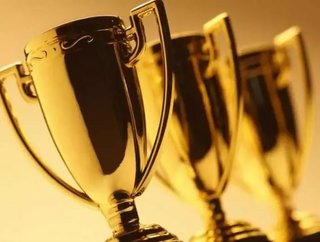 Who are the thinkers and movers in supply chain this year? DSC Logistics has the answer – today it will be recognising three supply chain profess...
Who are the thinkers and movers in supply chain this year?
DSC Logistics has the answer – today it will be recognising three supply chain professionals for their outstanding contribution to the field in thinking and practices that have moved the supply chain field forward in significant ways, in an awards scheme it first set up back in 2009.
The three will be honoured at a special event in conjunction with the annual conference of the Council of Supply Chain Management Professionals (CSCMP) in Orlando. Ann Drake, Chairman & CEO of DSC Logistics, commented: "Our profession is undergoing a dramatic transformation that began more than a decade ago. Exceptional individuals such as Dr. Closs, Dr. Lieb and Linda Wood have significantly influenced the advancement of the field of supply chain management as a critical business strategy."
Here we look at the 2016 Thinkers & Movers Award, with comment from Ann Drake:
Dr David Closs, John H. McConnell Chaired Professor, Business Administration, Department of Supply Chain Management, Michigan State University.
"The leadership of Dr. Closs has been integral in the development of one of the top supply chain programs in the world at Michigan State. Through his research and publications, his work has provided insights that have shaped businesses and practices across our field. He sees the value of working across functional areas and companies to optimize the total supply chain, in a world where the pace of change is ever increasing."
Dr Robert C. Lieb, Professor, Supply Chain Management, Northeastern University.
"Dr Lieb's innovative research on third party logistics has provided valuable insights to our field. And his achievements in designing and implementing the first transportation and logistics program - both undergraduate and graduate levels - at Northeastern University are notable."
Linda Wood, Vice President, Operations Services, R.J. Reynolds
"Linda Wood never fails to inspire, to educate and to elevate," said Drake. "In every role she's held, we've seen her commitment to developing people in her own organizations and in others. She has mentored so many, and fostered career paths made possible by her vision and support. Her commitment to the advancement of women's leadership in the supply chain field has accelerated progress and thinking."
Supply Chain Digital's September issue is now live. 
Follow @SupplyChainD on Twitter.