What is Global Trade Management?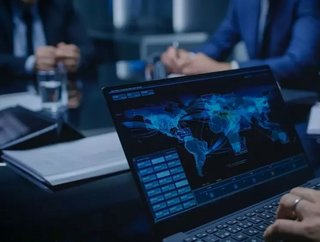 Supply Chain Digital examines global trade management and observes its place in supply chain today...
Global trade management is the practice of streamlining the entire lifecycle of global trade. This is across order, logistics, and settlement activities to significantly improve operating efficiencies and cash flow. 
This makes it easier to facilitate the flow of information, money and goods in global trade supply chains that include buyers, sellers and intermediaries, including customs agencies, banks and freight forwarders. Compared with domestic distribution management, global trade management introduces the complexities of multiple languages, time zones, currencies and models of transport.
Despite it now being a vital requirement, some companies still operate legacy systems which see employees manually analyse spreadsheets packed full of data. Due to the complex nature of the modern day supply chain, a lack of automation leaves room for human error and interpretation that could potentially mean severe consequences. 
Five key advantages of global trade management
1. Streamlined screening of export orders
Firms without a global trade management software system must manually screen every sales order from an international customer to ensure that the customer and associated parties aren't on the sanctioned party list published by various government agencies. Delays such as this can add days to an organisation's order-to-cash cycle time, affect cash flow and impact revenue. Through a global trade management system, as soon as a sales order comes through, it instantly clears the sales order for shipment or flags it for export compliance issues.
2. Elimination of order processing delays
Once the export order is ready to be shipped, the organisation must ensure that all export documentation is completed and that any filing, like Shipper's Export Declaration, is done correctly. A global trade management system allows all activities to be done correctly, so all shipments can be delivered on time. 
3. Visibility into landed costs
Without a global trade management system, landed costs must be inputted manually. This means that actual costs, such as product pricing, rebates and discounts don't always get factored into decision-making. Without that visibility, companies could be losing money on a product they think is profitable.
4. Reduction of inbound delays
An import shipment that lacks accurate paperwork can be significantly delayed at customs. If a company experiences such delays frequently, it is forced to either carry excess inventory or incur more stock-outs. Delays in inbound shipments are particularly expensive for companies in industries where product life cycles are short.
5. Streamlining financial trade
Letters of credit are vital to conducting business with an international customer. Delays from collecting cash from international shipments due to incorrect documentation can be expensive. Through a global trade management system, this streamlines the process for collecting and filing the documentation and ensuring the paperwork is correct.
Read the full feature in August's issue of Supply Chain Digital.