What is digitisation in the supply chain?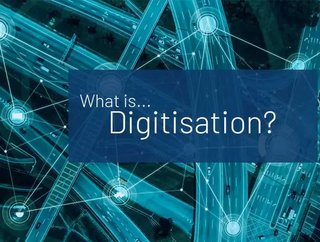 One of the industry's biggest buzzwords in recent years, every business around the globe seems to have undertaken some form of digitisation. But what...
One of the industry's biggest buzzwords in recent years, every business around the globe seems to have undertaken some form of digitisation. But what can this process do for your supply chain?
Digitisation is often joined by digitalisation and digital transformation in both conversation and business practice. Whilst it can be easy to mistake one for the other when speaking, the functions of each have very distinct differences. 
Digitalisation is a process that, when carried out correctly, can be massively transformative for a business - but it is only possible when an organisation has successfully digitised first. As the enabler, digitisation converts information and products, such as photos and records, into a digital format. Once converted, these resources can be used to upgrade and streamline processes, eliminating the need for basic things such as paper and face-to-face interaction - something which can be particularly helpful in the trying times that COVID-19 has presented.
How does it impact the supply chain?
As the adoption of Industry 4.0 continues to sweep through industries around the world, the supply chain sector included, it brings with it never-seen-before innovative technologies that can completely transform the operations of a supply chain network, company or procurement process.
Two of the biggest benefits that supply chains can take from digitising their processes are speed and cost. Taking your operations to the next technological level can significantly cut the time it takes to make strategic decisions, whilst also boosting operational efficiency. By improving pricing and operating costs, manufacturers also believe they will see increased sales from more digital processes.
End-to-end transparency is the ultimate goal for a number of supply chain operators, being the crucial component to achieving significant efficiency gains. In a system with end-to-end transparency, every member of every step along the supply chain network will have access to all data. Digitising processes can enable improved visibility and provide real-time insights into the supply chain, giving people along the chain full control.
During the COVID-19 pandemic, countless supply chains have been crippled around the world due to their outdated systems. Traceability can fall apart when certain aspects of the network have to close due to unforeseen reasons. Many processes that revolve around deliveries still run with a face-to-face, paper-based signature. Whilst social distancing measures are in place, this can be difficult - if not impossible - to carry out, causing further disruptions to supply chains. Using a digital approach to these typical systems can eliminate the need for face-to-face interactions, improving business both during and after the COVID-19 pandemic. 
Potential challenges of digitising your supply chain
Beginning the journey towards digitising your supply chain can be costly and time-consuming, but clearly worth it. Whilst finding the correct technologies and strategies is crucial to success, nothing will work if you don't have the right team in place before getting started. The shift revolutionises from the ground up, so you will have to ensure that your employees are prepared for and on-board with a radical culture shift. 
No two companies operate in the same way, which makes it impossible to lay out one clear strategy to implement digitisation. In addition to putting the right team in place with the right leader, ensuring your business is secure from cyber threats is crucial. As the world becomes more interconnected and digital-based, the risk of cyber-attacks becomes increasingly prominent. Taking action to protect your business and network from cyber threats should be one of your top priorities when looking to innovate and introduce new technologies.
It is clear to see that digitising your supply chain and your company is not only the logical next step, but the necessary one. With financial and time-saving benefits being just two of the significant benefits from it, the sooner you begin the process the better. However, ensuring your company is prepared for it must be the number one priority.
For more information on procurement, supply chain and logistics topics - please take a look at the latest edition of Supply Chain Digital magazine.