WEF: COVID-19's Ongoing Impact On Global Supply Chains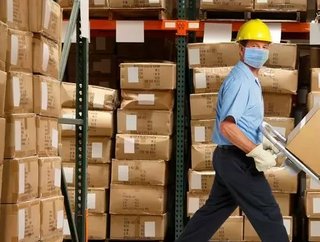 In the wake of the COVID-19 pandemic, companies must now look towards building resilience to protect from future disruptions...
With the outbreak of the pandemic, trade wars, global politics, national policies and other natural disasters all ready to disrupt supply chain structures at the drop of a hat, it is essential that companies begin to analyse data and their supply chains, and build strategies that mitigate the threats of future disruptions.
Investments into technology and sustainability will be essential as businesses and governments alike work towards creating supply chain networks that can withstand the most devastating of disruptions, with new innovations, such as blockchain and automation, already making such a difference in the industry.
As the majority of companies around the world have now entered a phase of recovery, following months of lockdowns and restrictions that left businesses reeling, leaders are desperately searching for new ways to strengthen operations and resilience, with the necessity for supply chain resilience and effective risk management becoming more apparent than ever before.
Global business is currently massively dependent on production and supply networks in China, across Southeast Asia, and other low-cost regions. Political tensions in recent years have forced governments and organisations into rethinking the locations of their supply chains, whilst other developments have left question marks hanging over stability and reliability.
Sustainability issues and human rights considerations, combined with the risk of trade wars and growing concerns around nationalism and protectionism, have all been leading to actions being taken on supply chain networks.
From reduced supply, all the way through to breakdowns in networks from suppliers or other players in the chain experiencing varying levels of disruption, the impact of the COVID-19 outbreak is, even now, difficult to quantify. 
Whilst many were quick in their responses to the disruptions, a lot of companies still have plenty to do in their responses to ensure the future of their supply chains will be more secure and ready for disruptions. Businesses must look to review contractual obligations, assess force majeure clauses, consider taxes and employment implications of changes, and relocation costs. Issues surrounding visas and staff entering the country will also be a problem, whilst exit possibilities and the ability to reverse changes made with ease and haste readily available, should the situation with the pandemic resolve and the supply chain is required to transform again quickly.
Advances in technologies such as artificial intelligence, automation and blockchain will present companies with the opportunity to innovate and overcome. These technologies will not only provide businesses with the ability to mitigate disruptions, but they could also help to potentially make a positive impact on the world, as sustainability and both human and labour rights become more of a pressing priority.